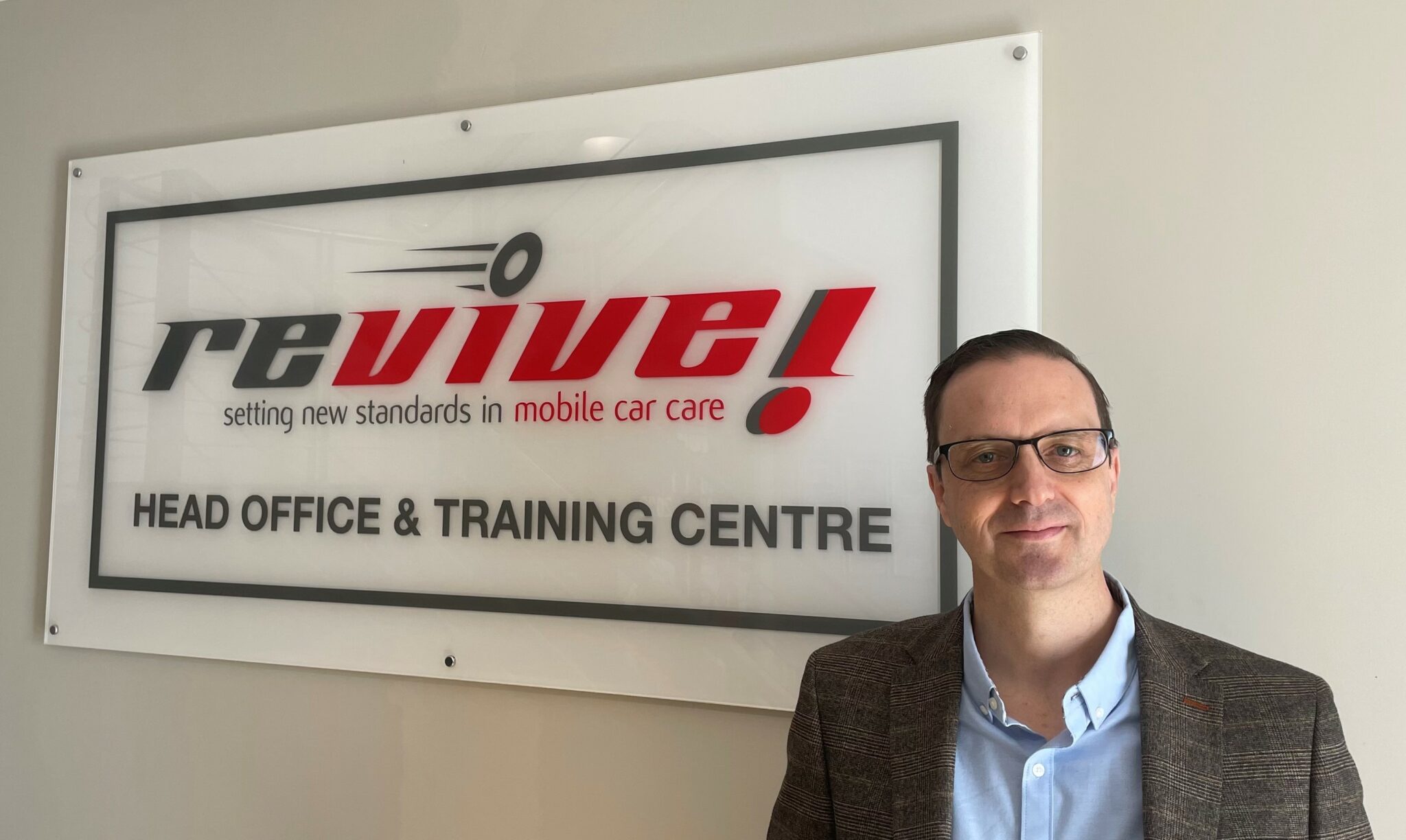 Richard Graves is joining the senior leadership team at Revive! after a heralded career at Gefco, SMH and Cazoo.
The former general manager for SMH Fleet Solutions is scheduled to take up his new post in early April.
Richard said: "The opportunity to hold the post of head of business for Revive! is the most exciting opportunity in my career to date. With over 30 years' experience in the automotive industry, I have seen and worked with many companies. Revive! stand out from the crowd, demonstrating their technical excellence in the field.
"My future with Revive! is to build upon the already exceptional service offering and ensure that the business maintains its outstanding customer service while continuing to grow.
"During my onboarding process, I had the privilege of attending the 19th annual Revive! business conference, where I witnessed first-hand the positivity and ambition among franchisees. This is a company which displays unity and integrity at every level, and I am excited to work with the Revive! team as we work towards £40M sales by 2028."
Revive! managing director, Terry Mullen, commented: "While there is ongoing turbulence in the automotive sector with acquisitions and closures, Revive! continue to build for the future. On the back of an excellent 2022, and a record start to 2023, we are strengthening our senior leadership team to accelerate our growth.
"We are looking forward to working with Richard, where he can use his skills and decades of experience to create further efficiencies throughout our business."
This is one of several additions to the Revive! senior leadership team following an award-winning 2022, where Revive! was named Bfa Franchisor of the Year (Gold) and earned Investors in People Platinum status.
To learn more about Revive! visit https://revivefranchise.comabout/