As a Revive! franchisee you'll manage a team of technicians who provide SMART repair services to a wide range of trade and public customers. Your fleet of vans will be fitted out to the highest standards, providing your technicians with state-of-the-art mobile workshops.
If you're looking to paint cars, this isn't the business for you. Revive! franchisees manage a small team of technicians who are trained on an ongoing basis by us at our head office, ensuring exceptional standards of repairs without you requiring technical expertise or a large staff base.
That leaves you to focus firmly on business expansion: building relationships with local trade customers; local marketing; motivating and developing your team; and adding further vans when the time is right to grow.
A big part of your role is bringing the ambition and determination to drive your business to achieve your goals.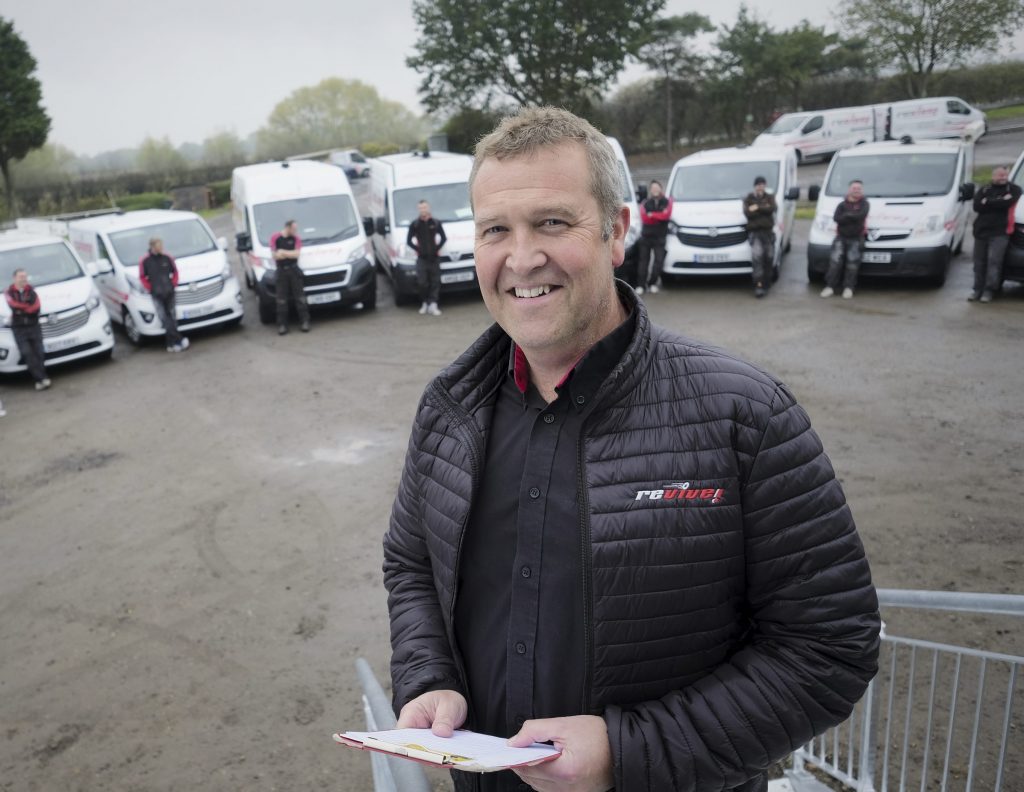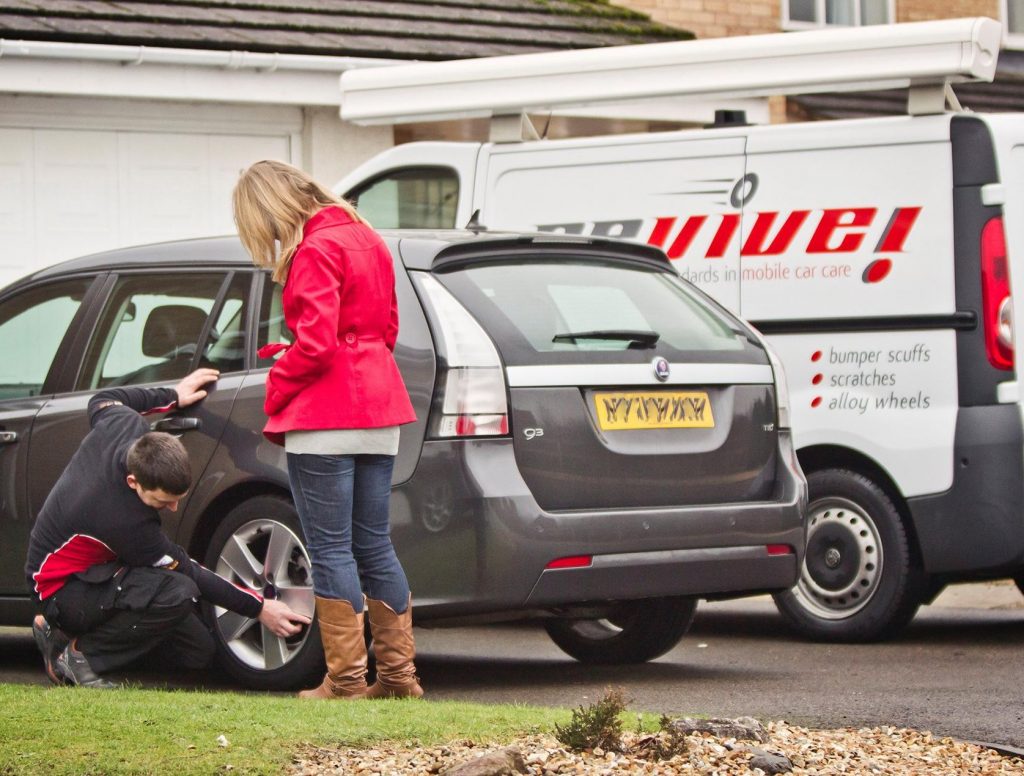 Covering both trade (car dealerships, fleet & lease companies, insurance companies) and retail (general public) customers, your technicians will use advanced and innovative products to produce quality repairs at a fraction of the cost of a bodyshop. Typical work includes:
Bumper scuffs & scrapes

Alloy wheel damage

Paint or bodywork scratches & chips

Blending repairs to wheel arches

Minor paint repair to trim / body panels
Trade customers value the quality and ease of service provided, while individuals love the convenience of a mobile service that comes to them, at home or at work.
As well as your local trade and retail customers, we have national accounts with several of the largest car dealerships in the UK as well as established relationships for insurance and fleet work carried out by franchisees. Work from these accounts is passed to the relevant local franchisee, supplementing your trade and retail work further and helping you grow your business more quickly.
We assist with credit control and invoicing in-house, so you can focus on providing great service, not on the paperwork.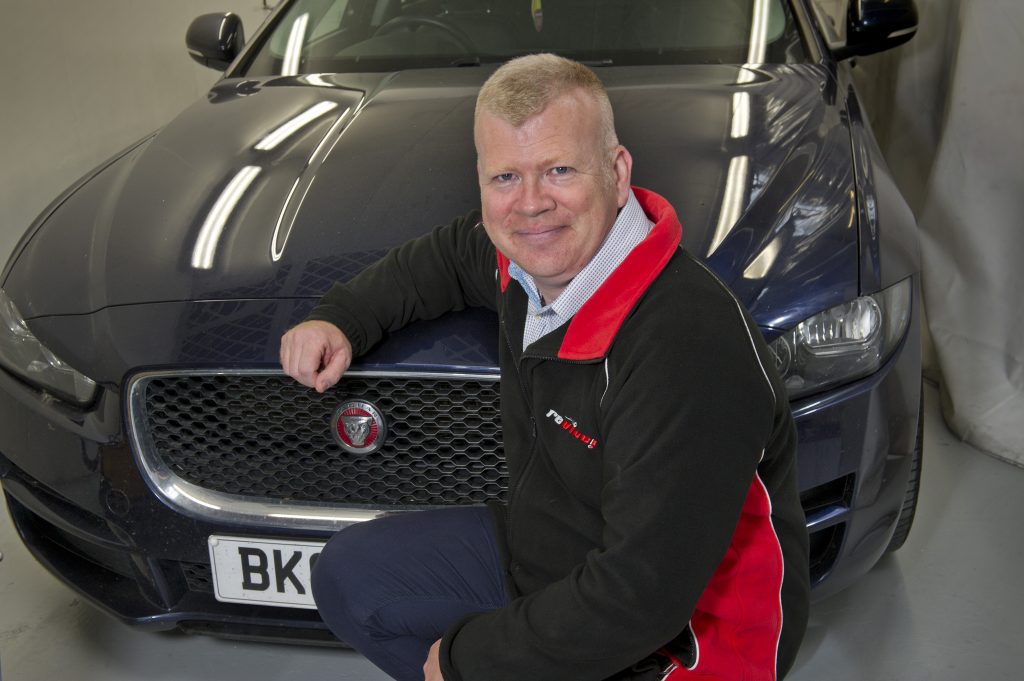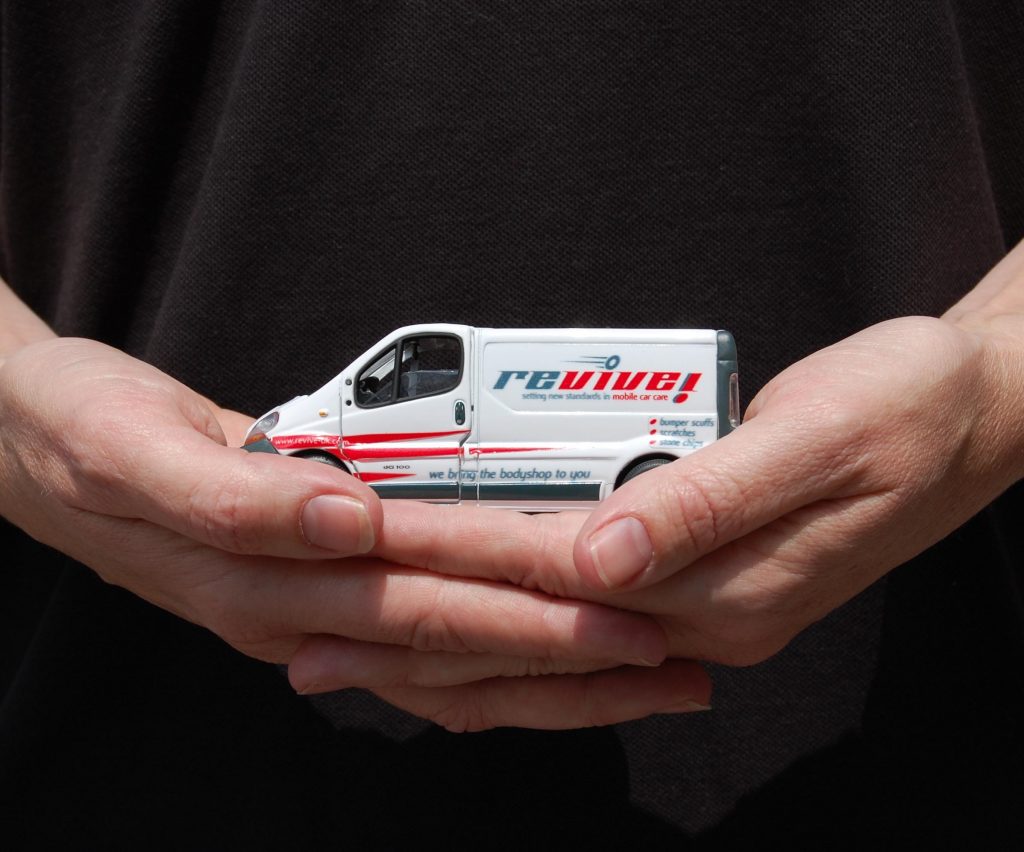 Revive! is a leader in SMART repair and in franchising. We helped create ongoing accredited standards for paint repairs alongside the Institute of the Motor Industry (IMI), and we're proud of our multi-award-winning franchisee support.
Our board of directors includes several well-known franchise professionals, supported by a team of experts on all aspects of running your business and supporting your growth.
Revive! vans and equipment reflect the standards the business is known for, and provide a great first impression with customers. Using only top-quality products from the likes of Sikkens, 3M and DeVilbiss, you'll stand out from the competition and enjoy considerable brand power.
Revive! franchise territories are designed to allow for growth to at least five vans. Your trading area is large and will include a strong core base of car dealerships and a residential population of up to 250,000 people.
That gives you the platform to grow quickly and effectively, without the need to 'buy more territory' as you expand – simply add more vans to your fleet to exponentially grow your return on investment.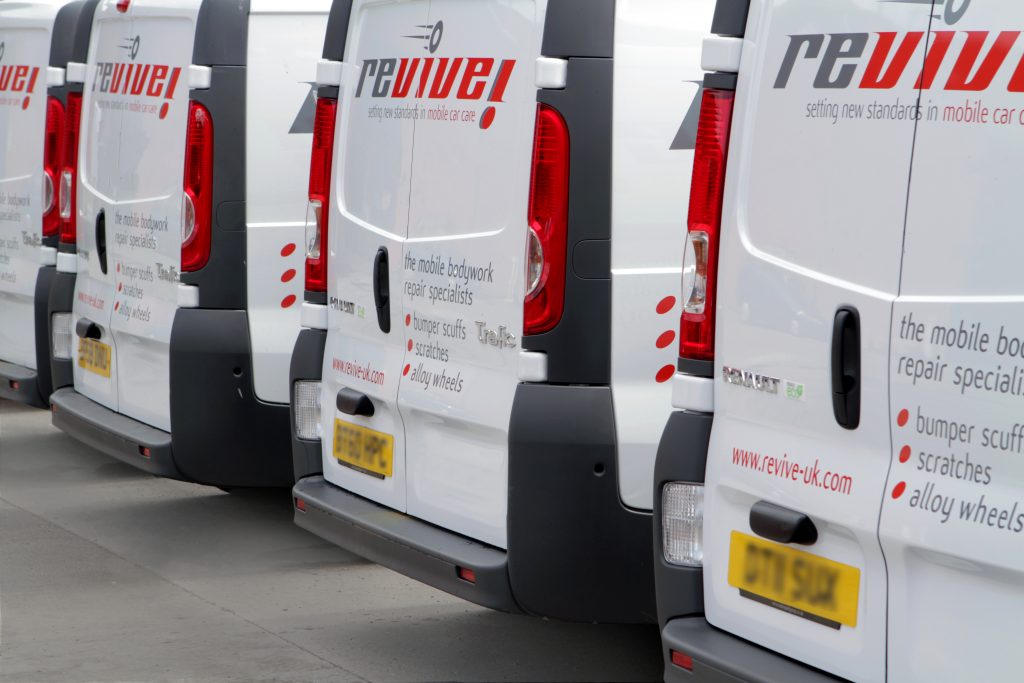 The franchise fee to start your Revive! business is £35,000 + VAT (which is reclaimable). You will also need working capital. Because of our excellent relationships with lenders, who have historical evidence of our model, you can get started with just £25,000 liquid capital, subject to status.
We will support you to obtain any funding support as required, both initially and further into your business-building lifecycle.
We offer a blueprint to help you achieve your ambitions: our leading franchisees achieve in excess of £1million turnover, with a healthy bottom line profit.
Our model is proven to generate six-figure incomes and offers almost unlimited potential earnings with multi-territory expansion. We offer you the opportunity to drill into the figures at a 1:1 virtual meeting with our franchise director, Cathryn Hayes.
Start your journey by completing your details below. We'll email you our franchise prospectus and you set the pace from there.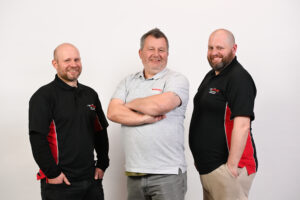 Case study
It's a family affair at Revive! Southampton Ian Stewart launched the business five years ago after being made redundant from his position as distribution manager
Read More