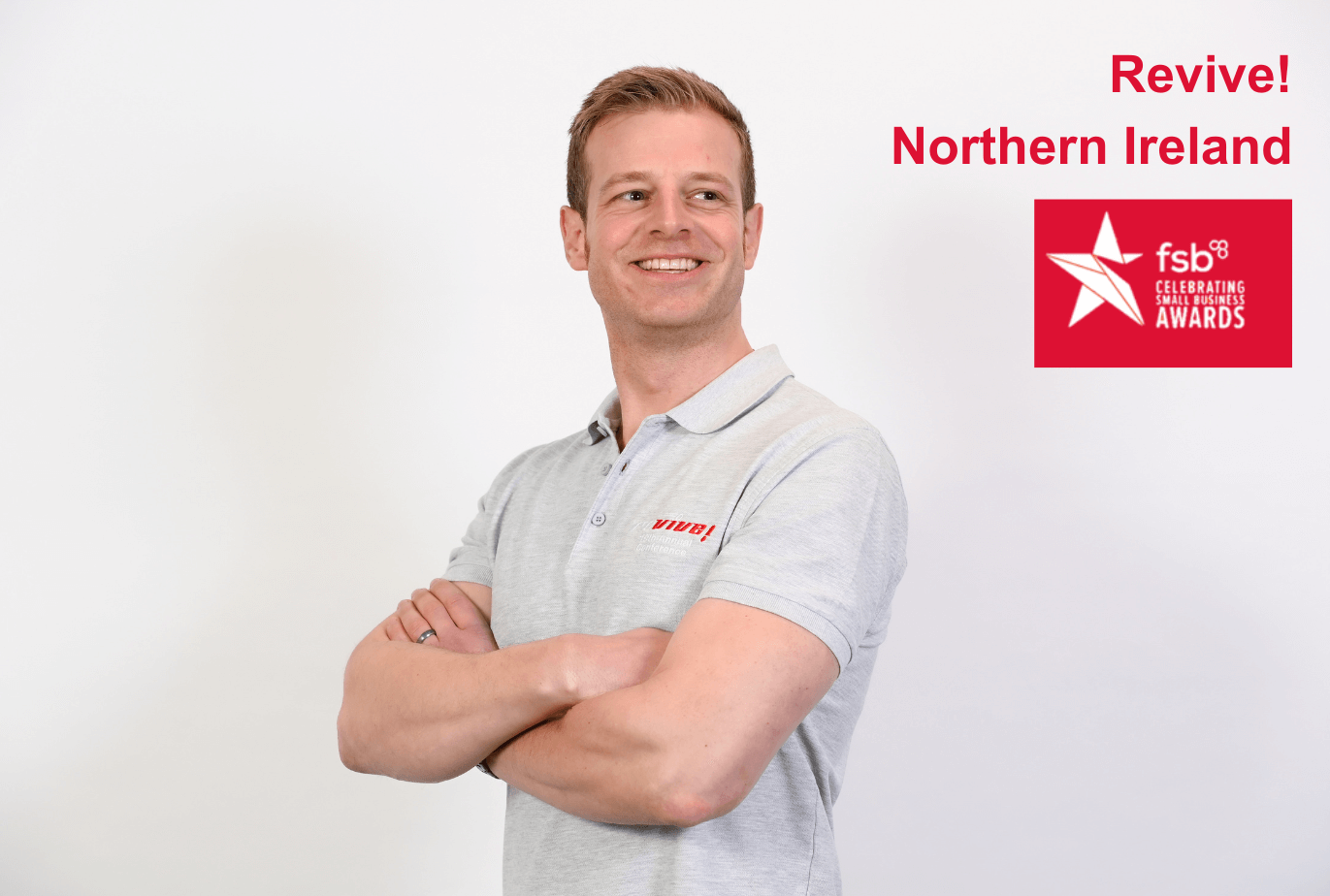 Newly launched Belfast-based bodywork repair firm, Revive! Northern Ireland, led by owner Mark Pronger, has been recognised by a prestigious awarding body for providing residents of the city and the surrounding areas with an innovative vehicle repair offering.
The firm, which launched in 2021 as part of the UK-wide Revive! franchise network, has been shortlisted for Start-Up Business of the Year at the FSB Northern Ireland Awards.
Revive! offer an alternative to the conventional process of motorists dropping their vehicle off at a repair garage, bringing the bodyshop to the customer's home or place of work to conduct vehicle paint repairs.
Impressive financial growth, as well as the firm's convenient service offering, is what caught the eye of the FSB award panel, who will announce their final decision at the Crowne Plaza Hotel in Belfast on Wednesday 5 April. Revive! Northern Ireland is one of only six businesses in the country to be shortlisted for the prize.
By using state-of-the-art SMART (small-to-medium-repair-technique) technology, Revive! can work on a completely mobile basis to perform cosmetic repairs and paint work, which usually take only 2-4 hours to complete.
Revive! Northern Ireland owner, Mark Pronger, a 35-year-old former mechanical engineer, commented: "People lead busy lives, and their cars play such an important part in that. However, the conventional bodyshop offering doesn't really cater to this, as people must take time out of their day to travel to a garage and can often wait for days for their vehicle to return.
"To bring our mobile repair service to Northern Irish residents has been so rewarding – making a success of the business and being recognised at these awards is a testament to the hard work and skill of our technicians.
"Experienced technicians with strong customer service skills are hard to come by, but I'm delighted to say we now have three, soon to be four, fantastic technicians in our team. Their great work is reflected in our TrustPilot reviews, with 98 per cent of our reviews being 5-stars (excellent) or 4-stars (very good)."
After seeing rapid growth since opening only a couple of years ago, Mark plans to become the go-to name for vehicle repairs in Northern Ireland: "We have seen amazing growth in a short amount of time, but one of the beauties of operating on a mobile basis is the fact that we're not bound by a specific location – I know there is a lot more we can do to serve communities across Northern Ireland.
"I'm excited to continue to grow the team, as well as expand the services we offer, to reach more customers and get more vehicles back into top condition."
To learn more about how you can become an award-winning Revive! franchise owner, visit: https://revivefranchise.comthe-business/.