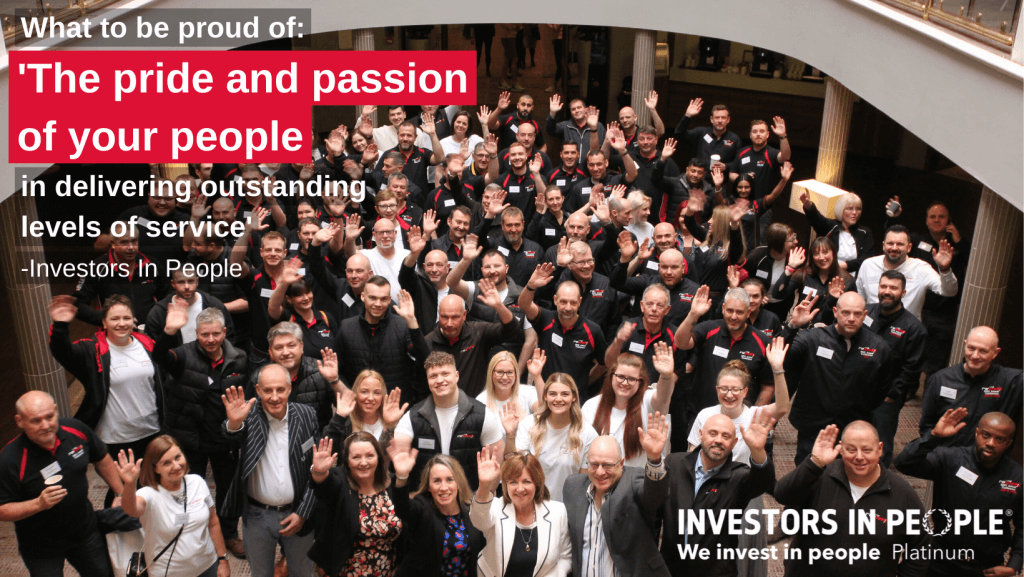 Revive! UK awarded platinum status by Investors in People
Revive! has been granted platinum status by Investors in People
This ranks Revive! among the top 2 per cent of the 50,000 businesses assessed by the awarding body
The platinum accreditation comes amid Revive!'s plans to expand our team by 200 technicians and grow annual sales to £40 million by 2028
After a period of unprecedented growth, Revive! has been recognised as a platinum organisation by the prestigious awarding body, Investors in People, who recognised Revive! as an employer of choice.
Investors in People granted Revive! an impressive score of 822/900 (91 per cent), well above the average score of 81 per cent. This proudly puts Revive! among the top 2 per cent of the 50,000+ businesses assessed by Investors in People in the UK.
As part of the accreditation process, Investors in People conducted a staff survey which identified the key areas where Revive! scored most highly. All survey respondents stated that they believed that Revive! effectively communicate company ambitions, embrace change, and has a plan for the future. In addition, 97 per cent of respondents stated that Revive! is a great place to work.
The platinum accreditation comes amid an exciting period of growth for Revive! following the success of our new industry-leading training centre, which has welcomed 100 technicians in just two years.
Our recruitment focus has helped Revive! achieve a network-wide turnover of £15.3 million in the last financial year, representing a 41 per cent increase from the 2020/2021 figure of £10.8 million, and even a 21 per cent increase from pre-pandemic turnover of £12.7 million.
Terry Mullen, managing director (finance & operations) at Revive! UK commented: "We are continuously striving for improvement in every area of our business, so to be recognised by a prestigious body like Investors in People is testament to the hard work of everyone across our franchise network.
"I hope that when potential franchisees see such positive feedback about our business strategy, as well as our open, inclusive and supportive culture, they will have no doubts about joining our fast-growing Revive! franchise network."
To find out more about how you can become part of the Revive! franchise network, visit https://revivefranchise.com/the-business/.