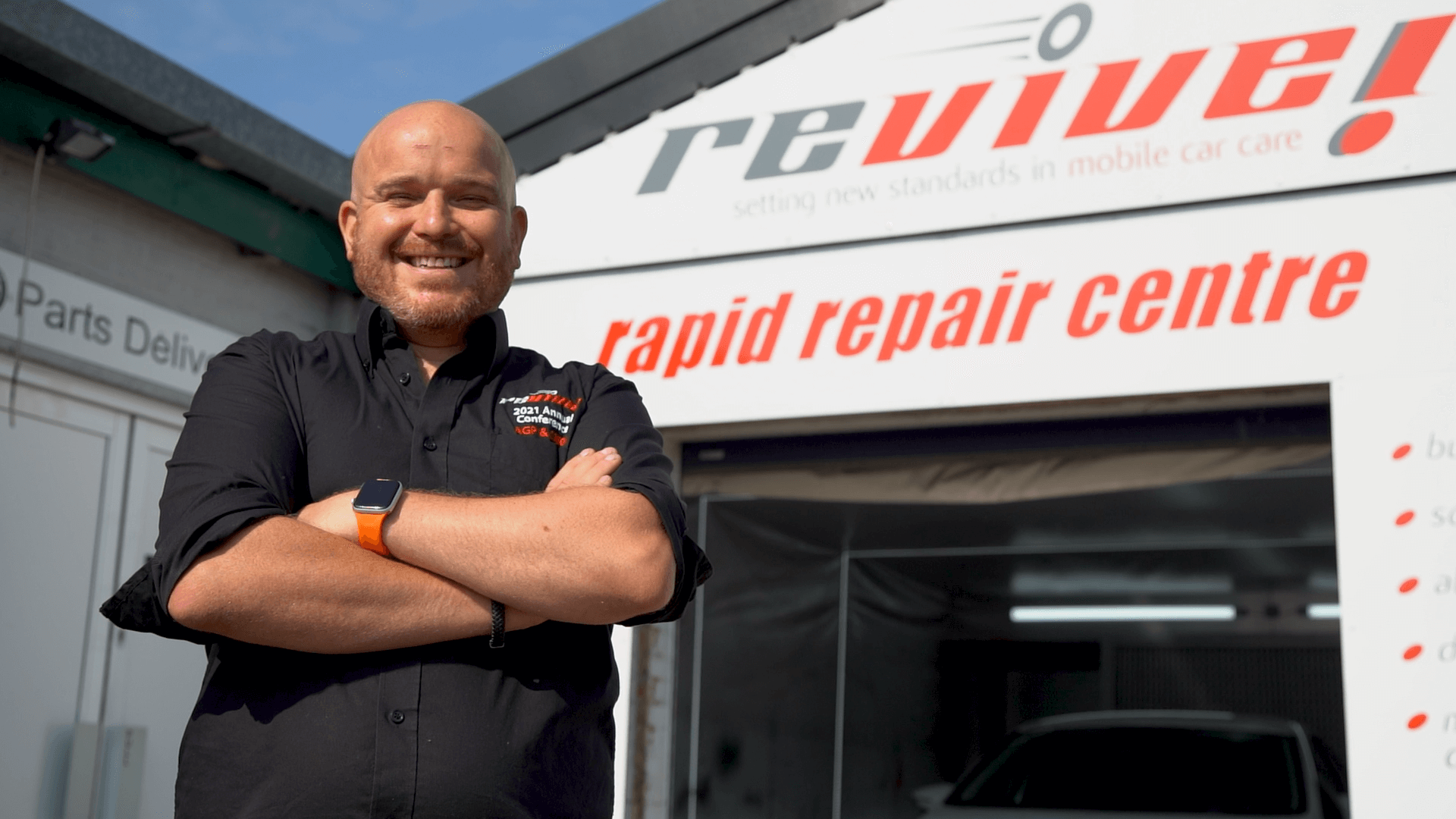 Retail sales growth nets award nomination for Revive! High Wycombe
After an unprecedented period of financial growth, the SMART repair franchise Revive! High Wycombe has been nominated for a prestigious award at the Thames Valley Business and Community Awards.
Revive! High Wycombe, led by franchise owner Byron Lindsay, has been shortlisted in The SME (small and medium-sized enterprises) of The Year category, an award that celebrates organisations which possess an excellent financial record, provide a unique service to customers and have had a positive impact in their local area.
Revive! High Wycombe impressed across all areas, but it was the firm's excellent financial performance and unique service offering which particularly caught the attention of the judging panel.
In 2021, the SMART repair franchise bounced back from the challenges of the Covid-19 pandemic by turning over nearly £400k – a new company record; this success motivated Byron to take his team to the next level. In 2022, Byron made the decision to focus on offering his services to the general public, while continuing to work for car dealerships, fleet and insurance companies.
This decision has paid dividends for Byron and the team as the firm enjoyed its best ever Q1 earlier this year, bringing in over £100k in sales. Revive! High Wycombe is also on track to pull in excess of £225k in retail sales alone this year, which would represent a 33 per cent increase from the previous year.
Revive!'s unique service offering
This success can be attributed to Revive!'s unique approach to vehicle repairs, where technicians travel to the customer's home or place of work and repairs are completed within just a few hours.
Meanwhile, for larger or more complex jobs, Revive! High Wycombe has a rapid repair centre where the customer's vehicle is picked up by a technician and repaired at the facility on that same day, before being dropped back off at the customer's home.
Byron Lindsay, owner at Revive! High Wycombe commented: "I am delighted with our nomination, and to represent the SMART repair industry at an event like this is a real honour.
"Our decision to focus on the retail market has been a huge part of our growth. I'd like to thank my team for their efforts in helping us to get to this position. We are looking forward to growing the team and the business as we continue to serve customers in the Thames Valley area.
"It goes without saying that we are living in challenging financial times, by being nominated for this award alongside other forward-thinking and successful businesses – it goes to show that our company, and the wider Thames Valley economy, is truly alive and kicking."
To learn more about how you can become an award-winning Revive! franchise owner, visit https://revivefranchise.comthe-business/.
To learn more about Revive! High Wycombe, click here.