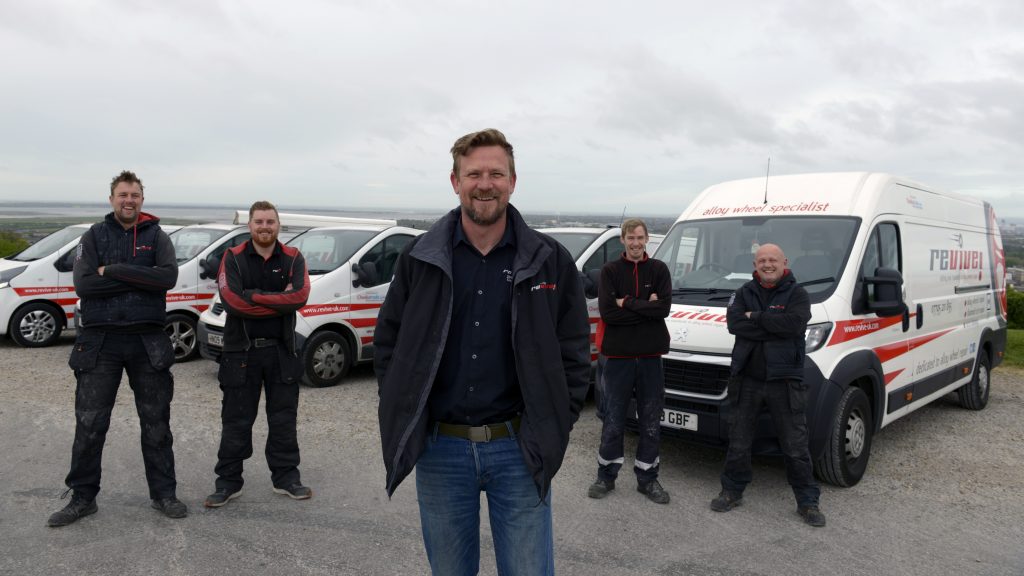 Former IT salesman Steve Thatcher's vehicle paint repair business, Revive! Portsmouth, has been named a finalist for Portsmouth Small Business of the Year in The News Business Excellence Awards.
Like many businesses, Revive! Portsmouth faced significant challenges caused by the Covid-19 pandemic. The awards panel at The News were impressed with Revive! Portsmouth's agile business model, which enabled the firm to quickly adapt to the challenges of the pandemic and boost revenues to record highs.
Before the pandemic, one of the biggest areas of service for the firm was car dealerships, which generated around 50 per cent of its annual turnover. However, as the country plunged into lockdown, this market vanished overnight, forcing owner Steve Thatcher to find a solution.
The team at Revive! Portsmouth rethought its strategy by focusing on expanding its service offerings to individual motorists looking to keep their cars in top condition.
The decision paid dividends, as the franchise saw its annual revenue surge by 54 per cent in 2022, with October of last year being the best month in the firm's 18 year history.
Franchise owner, Steve Thatcher, commented: "There was tough competition for this award across a range of sectors, so to receive a nomination and be offered the opportunity to represent the vehicle repair industry at the ceremony is a real honour. The market has changed massively in the last few years, but customer service has always been our strength and our top priority as a business, so the focus on helping ordinary motorists keep their vehicles in good nick was a no-brainer for us.
"I'd like to thank my team for their hard work over the last couple of years, as well as Revive! UK for their ongoing support as a franchisor and the Portsmouth Business Awards for recognising our successes."
Cathryn Hayes, Franchise Director at Revive! UK, commented: "Having launched 18 years ago, Steve is one of our longest-serving franchisees, which makes it so rewarding to see Steve and his team be recognised for their efforts. We wish Revive! Portsmouth all the best at the awards ceremony on the 10th February, and congratulate them on another successful year of growth."
To learn more about how you can become an award-winning Revive! franchisee, visit https://revivefranchise.com/the-business/.