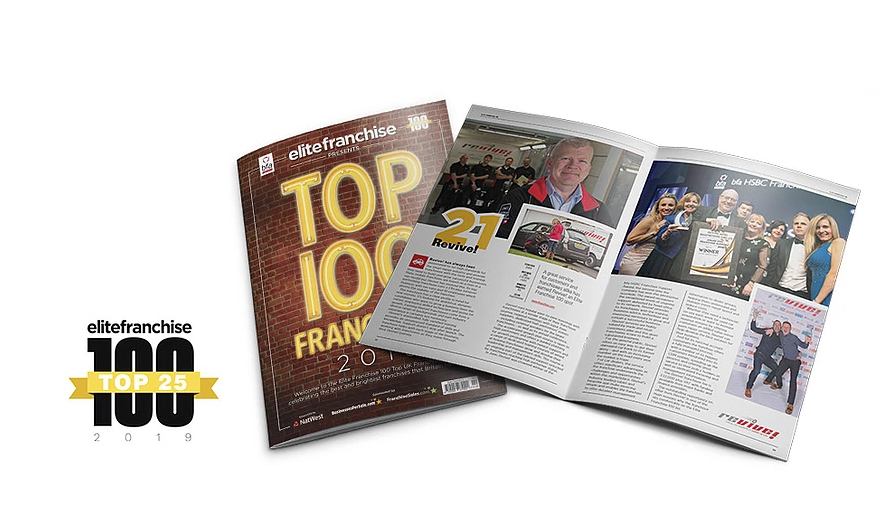 Revive! UK has been recognised as one of the UK's top franchise companies in the prestigious Elite Franchise Top 100 for 2019, coming in at number 21.
The list is compiled by respected industry magazine Elite Franchise and celebrates the best franchises in the UK. Each franchise is ranked on a broad range of criteria from their pedigree in the industry, their overall financial performance and the way they demonstrate on-going innovation.
We're delighted to be ranked in the Top 25 of the Elite Franchise Top 100 for the second year running.
You can read our full listing here.