Each year, Revive! UK holds a conference to review its performance and recognise the achievements of individual business owners. For 2019, the 15th annual event was held at St. James Park, the home of English football.
Franchisee of the Year
Mike Haselden, Revive! Chester
Sponsored by Akzo Nobel, Farecla and DeVilbiss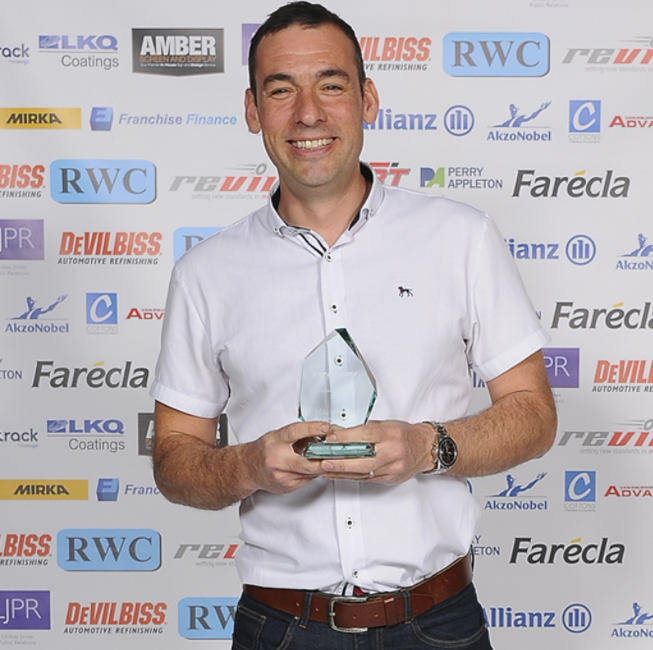 Having won the award in 2018, Mike Haselden of Revive! Chester was once again named the Revive! Franchisee of the Year.
Terry Mullen, Managing Director (Finance & Operations) of Revive! UK, announced Mike as the winner and recognised his 38% year-on-year growth year and outstanding customer service.
"I was really surprised to hear my name again this year as the Franchisee of the Year" said Mike. "I've increased my team of technicians from four to six, and this award is really all about them. The Revive! Chester team is amazing – they always give of their best and our continuing business growth is a credit to everyone. I'd also like to thank our loyal customers for their continued support."
Customer Service Award
Revive! Portsmouth
Sponsored by Mirka and DeVilbiss
One of Revive! UK's core values is Outstanding Customer Service. Through data extracted from Trustpilot and our internally developed CRM, the Customer Service Award winner is decided on using factual data. In 2018, Steve Thatcher's team in Portsmouth had the most Outstanding Customer Service in the whole network.
Developer Gold Franchisee of the Year
Irmina Kowalska & Michal Lepiarz, Revive! Basingstoke
Sponsored by LKQ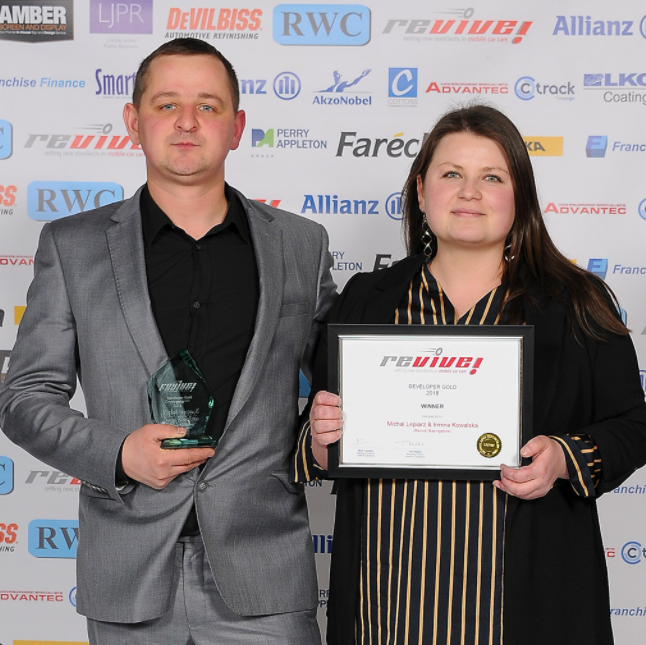 Irmina and Michal celebrated award winning success in the same year that their Revive! franchising journey hit its 5th year. One of our core values at Revive! is Integrity and the team at Basingstoke demonstrate this on a regular basis.
Player's Player Award
Steve Thatcher, Revive! Portsmouth
Sponsored by Allianz
The Player's Player Award is a new award where we ask our franchisees to nominate other franchisees that they felt deserved recognition. We had plenty of great nominations and it's incredibly encouraging to see our network of franchisees recognising the effort put in by their peers. Steve Thatcher not only got positive feedback from other franchisees but has been hugely involved in the Revive! community as part of the Accelerated Growth Programme (AGP) and our Franchise Innovation Group (FIG).
Technician of the Year (North)
Chris Wild, Revive! Preston
Sponsored by LJPR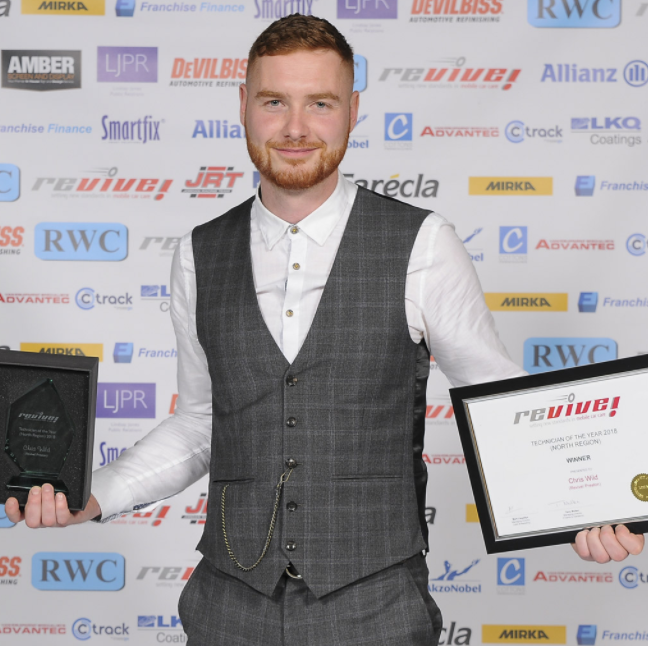 Technician of the Year (South)
Terry Wheatley, Revive! Portsmouth
Sponsored by RWC Training Centre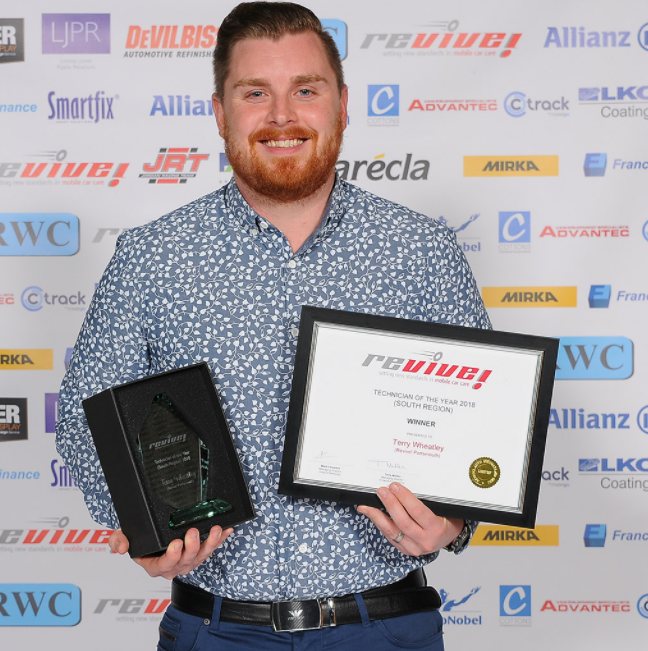 The Technician of the Year is awarded based on nominations from franchisees for members of their team. We had so many nominations this year that the judging panel had to split this into two awards, for North and South. Chris and Terry got glowing nominations from Mike Morgan of Revive! Preston and Steve Thatcher of Revive! Portsmouth respectively. Both nominations highlighted the leadership qualities each technician has. Both Mike and Steve were keen to point out how important Chris and Terry are to the growth and success of their businesses which is great to see.
The Technician of the Year award also rounded out a hat trick of awards for Revive! Portsmouth which is an incredible achievement.
"It was an amazing night for the Portsmouth team" said Steve Thatcher. "I wasn't expecting to win any awards as there's a lot of other great businesses in the Revive! network, so to pick up three was a real surprise. Customer service is at the heart of everything we do and my brilliant team is the heart of my business. Terry has been with me for a long time and his attention to detail and dedication has allowed me to focus on building the business knowing the day to day running is in safe hands."
Mark Llewellyn, Managing Director (Sales & Marketing) of Revive! UK, capped off the awards ceremony by recognising the sales growth of the entire franchise network.
"This year was our 15th conference and I think we had a lot to celebrate" said Mark. "The network has had a bumper year and 2019 is shaping up to be another great year."
If you are interested in a Revive! franchise, please take a look at the steps in the process and contact us.