Cathryn Hayes, our Franchise Director, was recently featured in Business Franchise magazine giving advice to potential franchises on how to identify the franchise that is right for them.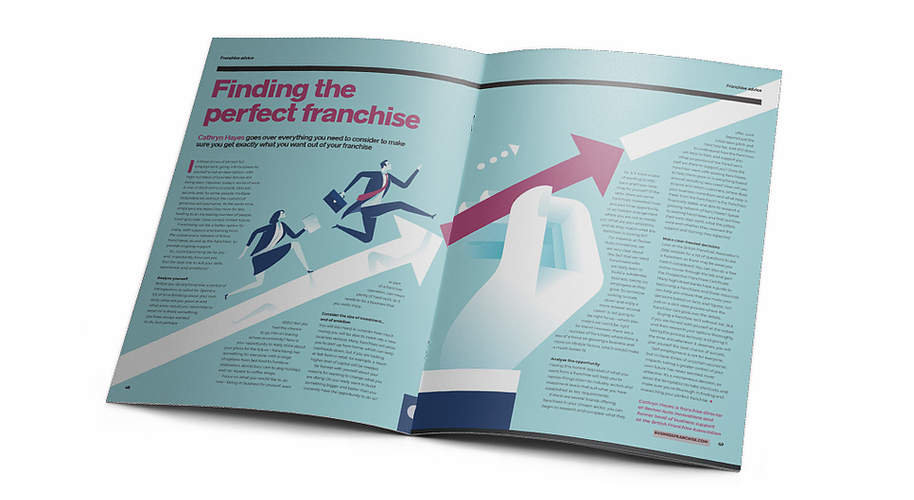 Read an extract below or click here to read the full article:
You will need to consider how much money you will be able to invest into a new business venture. Many franchises will allow you to start up from home, which can keep overheads down, but if you are looking at fast food or retail, for example, a much higher level of capital will be needed.
Be honest with yourself about your reasons for wanting to change what you are doing. Do you really want to build something bigger and better than you currently have the opportunity to do so?
Or, is it more a case of wanting to step back and have more time for yourself? (If the latter, there are some franchises marketed more as a part-time opportunity or an investor arrangement where you are not so hands on.)
What are your ambitions and do they match what the franchisor is looking for?
For instance, at Revive! we are very clear about the fact that we need franchisees who are really keen to build a substantial business, taking on employees as they grow. So someone looking to scale down and enjoy a more relaxed 'second career' is not going to be right for us – which also means we won't be right for them! However, there are a number of franchises where there is less of a focus on growing a business and more on lifestyle factors, which would make a much better fit.
This article was written by Cathryn Hayes, Franchise Director at Revive! UK and originally appeared in an extract of her article in Business Franchise magazine, April 2019.