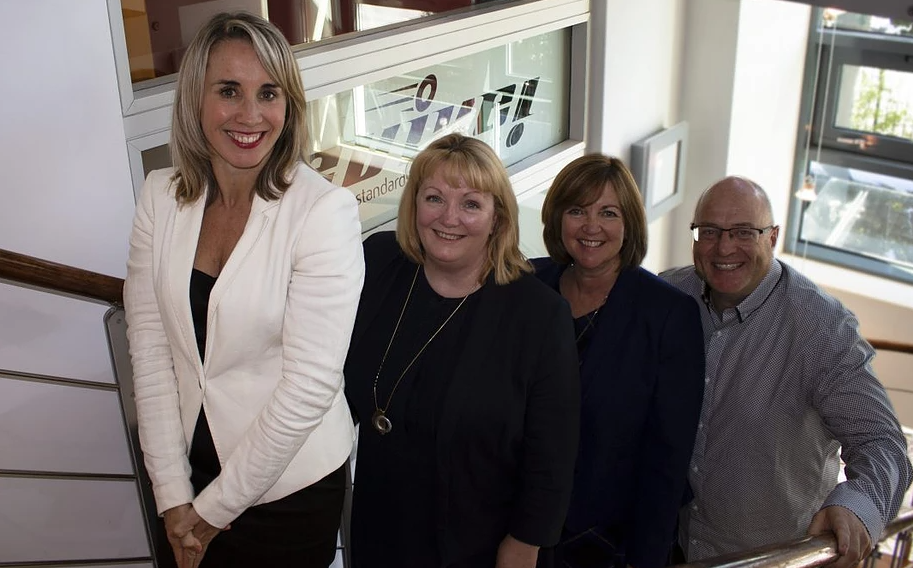 Award-winning franchisor Revive! has promoted Kelly Blackmore-Lee to business development director, underlining its commitment to provide the highest quality of support to its franchisees.
She joins managing director Mark Llewellyn, operations director Terry Mullen and franchise director Cathryn Hayes on the Revive! board.
Previously head of compliance at the British Franchise Association (bfa), Kelly was recruited by Revive! last year to take up the newly created post of head of franchise operations south. Her role involves helping franchises to grow and develop their businesses, a function which Revive! believes should now be represented at board level.
Said managing director Mark Llewellyn: "We may have been named bfa Franchisor of the Year in the support category but won't be resting on our laurels just yet. We've got big plans for Revive! and integral to our growth strategy is helping franchisees build their businesses. Kelly has done a great job heading up the franchise network support division and we feel the time is right for her to carry out this function at board level."
Terry Mullen, operations director added: "Originally it was just Mark and I on the board but as our business grew we recognised the need to invest in more top-level people. We invited Cathryn Hayes, one of the most respected and influential figures in the franchise industry to join us as franchise director in 2016 and it makes sense to bolster our board even further now with the addition of Kelly.
"I and my fellow directors extend a warm welcome to her."
Commenting on her promotion Kelly said: "I'm delighted to be asked to join the board of Revive! to continue the strong focus on franchisee support that we pride ourselves on at Revive! and I'm looking forward to working even more closely with my fellow directors."
Two other senior appointments have also been made to further strengthen Revive!'s top class franchisee support. Steve Bramley has joined the business development team to mentor the franchisees in the North. He has over 20 years' experience in franchising gained from working with three well known UK brands. He has also supported the work of the bfa promoting ethical franchising as a board director and Midlands forum chair.
Lisa Fenton has been appointed learning and development manager and is responsible for developing and overseeing Revive!'s training programmes and managing the training team. Before joining Revive she ran her own training consultancy and was head of training for National Express.