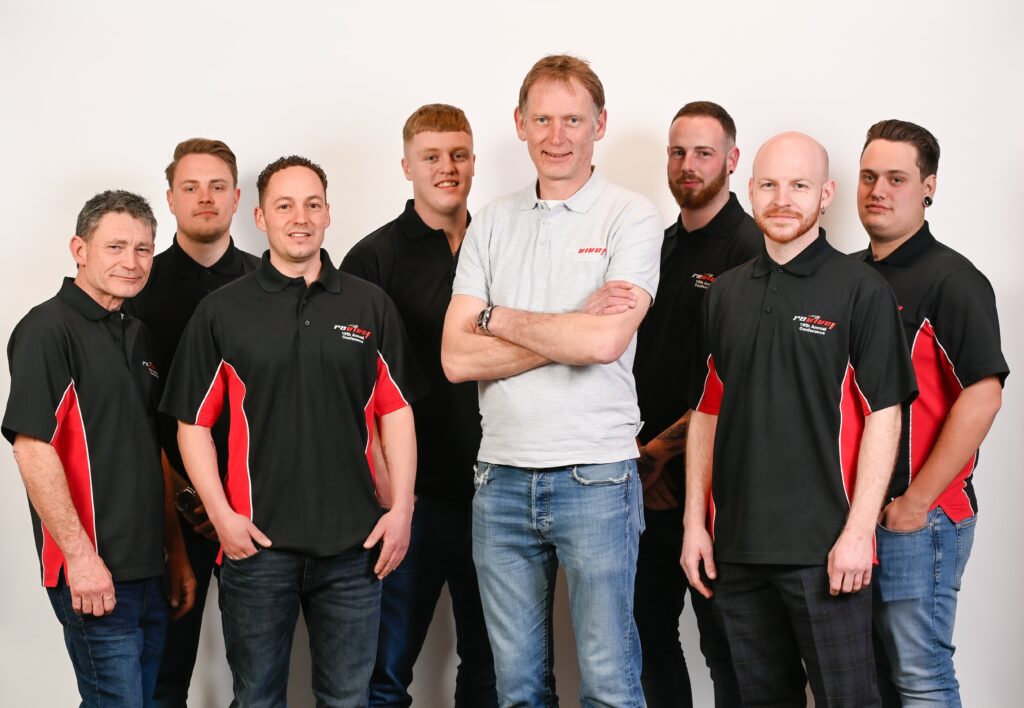 The SME Northamptonshire Business Awards have recognised Revive! Northampton's success as a finalist in the highly competitive Small Business of the Year category, with the winner set to be announced at the Mercure Daventry Court Hotel on 15 June.
A win at the prestigious awards ceremony would validate another standout year for the business, as owner Iain Wallis and his team have set their sights on the £1 million turnover mark in 2023.
From paint tech to franchise owner
Iain Wallis, or just "Wal" for short, started his career with Revive! in 2006 as a paint technician after his rugby teammate Mark Llewellyn, the managing director and founder of the Revive! franchise network, convinced him to join the newly-launched vehicle repair business.
At the time, motorists in the Northampton area had one choice when trying to get their car repaired – take it to a bodyshop. Revive! offered something different, by visiting a customer's home or workplace, using state-of-the-art SMART (small-to-medium-area-repair-technique) processes to fix scuffs and scrapes in a matter of hours, not days.
Wal tackled the challenge head-on, and in 2017 after a decade-long career at Revive! which saw him rise to the rank of technical trainer, he had the opportunity to take over the Revive! Northampton franchise.
Year-on-year growth
In the ensuing six years, Wal has taken the business from strength-to-strength, as he and his team of eight technicians have registered consecutive record sales, including yearly revenue increases of up to 75 per cent.
Revive! Northampton is set to move into a 2,500 square foot Rapid Repair Centre in June, enabling the business to supercharge its service offering which has already turned over more than £400,000 in 2023.
Wal commented: "When I cast my mind back to those initial conversations I had with Mark at the rugby clubhouse nearly 17 years ago, never did I think one day I'd be running what will hopefully be a £1 million business.
"It's been a long road to get here, and there were times I wish I had stayed on the rugby pitch! But I am incredibly proud of what we have built and of the hard work put in by my team. We look forward to continuing to help the people of Northampton take care of their pride and joy for years to come."
Damian Cummins, awards director at SME National Business Awards, added: "It is a great achievement to have reached the finals in the Business of the Year category. Historically, this is our most popular category for entries, so reaching the finals is no easy feat, and definitely something to be proud of."
You can find out more about the Northamptonshire SME Business Awards on their website.
To learn more about how you can become an award-winning Revive! franchisee, click here.