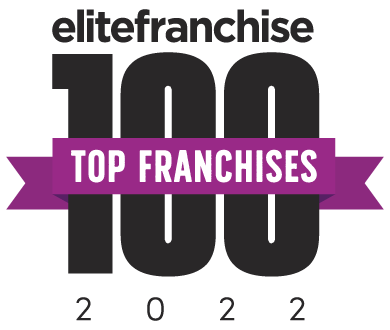 Revive! UK are delighted to have placed in Elite Franchise magazine's Top 25 British franchises for the fifth consecutive year after placing 21st in the EF100.
The EF100, established in 2017 in association with HSBC, is the definitive list of top franchising opportunities in the UK. It recognises the sector's brightest businesses and ranks them according to a broad range of criteria: from their financial performance and heritage, to their contribution to the community and the way they embrace innovation.
"Each year, the ranking becomes more competitive, and this year has been no exception. Narrowing down from hundreds of entries, the list showcases franchises who have continued to provide the finest services or products, alongside significant support to their networks of franchisees. The 2022 EF100 list shows the best that the British franchising industry has to offer," said Scott English, Brand Director of Elite Franchise.
Anita Roberts, Franchise Director at HSBC UK, added: "This year we have placed value on a franchise's ability to conquer the array of problems caused by the pandemic, as well as their capacity to prosper within a rapid-moving and recovering business environment. The durability and innovation shown in the face of unimaginable circumstances is what has decided our top picks. To rank within the top 100 is a phenomenal achievement."
"We are very proud to yet again be named amongst the UK's biggest and best franchises," commented Cathryn Hayes, Franchise Director at Revive! UK.
"The fact that we have ranked in the Top 25 of the EF100 every year since its inception is a testament to stability of the Revive! brand, as well as the ongoing hard work of our franchise owners, office support staff and repair technicians."
Interested in becoming a Revive! franchise owner? If you want to repair vehicles yourself, then a Revive! franchise is not for you. Revive! franchise owners manage their own team of technicians who repair damage to car paintwork such as bumper scuffs, stone chips and alloy wheels.
To find out more about the Revive! franchise opportunity, visit revivefranchise.com