The husband-and-wife led team at Revive! Gloucester is celebrating being named the best newly-launched business in the south-west of England.
Business owners, Jai and Reena Patel, fought off stiff competition in the form of three other shortlisted companies from a variety of sectors – a sleep consultancy, an interior designer and a life coach. 
The judges were impressed with Jai and Reena's fresh approach to repairing vehicles in and around Gloucester, which sees one of the firm's team of four technicians travel to the customer's home or workplace to conduct a repair.
Repairs in Gloucestershire 
Traditionally, many residents of the Gloucestershire area would have needed to travel to the nearest vehicle repair centre – and even then, the bodyshop often may take a day or two to conduct the repair. However, Revive!'s mobile offering means we can 'bring the bodyshop to the customer'.
And if customer reviews are anything to go by, this convenience-driven approach has been hugely popular among Gloucestershire motorists, with 98 per cent of the business's reviews rated as 5-stars (excellent) or very good (4-stars) on TrustPilot.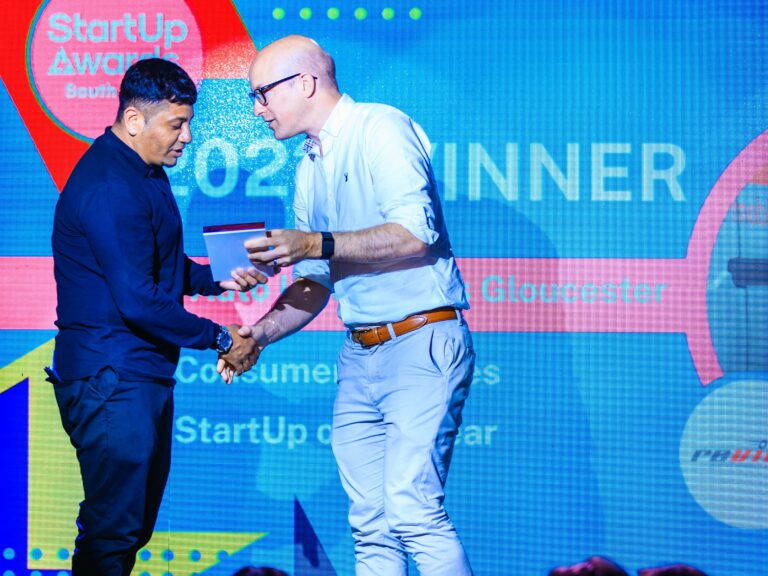 Not the first award !
This is not the first time Jai and Reena have been shortlisted for an award, having won the 'Best Newcomer' accolade at Revive!'s 2021 annual conference, a prize given to new franchisees who have achieved rapid financial growth and excellent business practice within the first year of trading. 
Revive! Gloucester business owner, Jai Patel, commented: "There are so many excellent start-ups in the Gloucestershire area, so to be nominated for this award is a real honour. To achieve this feat alongside my wife Reena has made it all the more special, even if it can be challenging to run a business with your partner sometimes!" 
Challenges before all the success
Launching the business hasn't been without its challenges, as the company was initially set to launch in March 2020 – just before the COVID-19 pandemic – meaning the business finally started trading over one year after Jai and Reena had initially planned, in 2021. 
Business owner, Reena Patel, added: "We knew that launching the business during the Covid-19 pandemic was a risky move, but we have worked hard to make it a success despite the odds being against us at time.
"I'd like to thank our corporate clients, retail customers and especially are incredible staff for embarking on this amazing journey with us. We can't wait to see what the future holds."
To learn more about how you could become an award-winning Revive! franchise owner, visit https://revivefranchise.com/the-business/