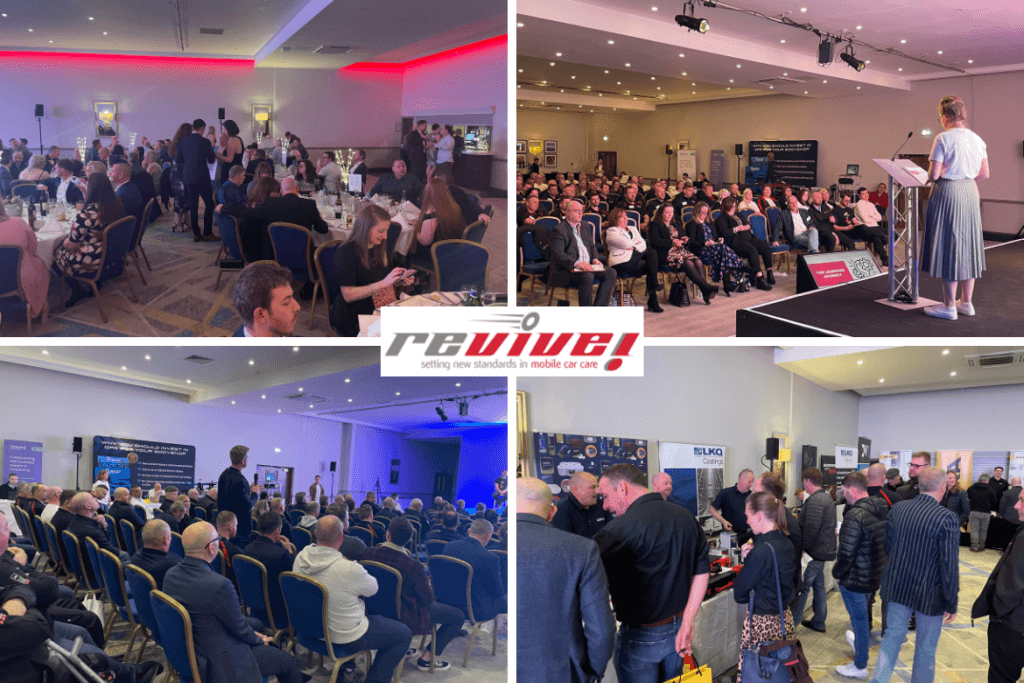 Revive! recently celebrated another year of growth at our 18th annual conference.
It's been two years since Revive! franchisees and head office staff have been able to see each other all in one place. Finally seeing everyone face-to-face after so long really added to the excitement of what was already a packed schedule of presentations and guest speakers, rounded off by a gala dinner awards evening.
Opening the conference, Managing Director (Finance & Operations) Terry Mullen said: "They say you only really know the strength of a team when it is put under pressure, but when the going got tough our tough team got going. This time last year we were still under partial lockdown, yet we have seen so many successes across our network from best sales months and years ever to record profits for a number of franchise owners."
Over 150 franchise owners, technicians, office staff and other delegates attended the conference to reflect on how Revive! met the numerous challenges presented by the pandemic, and to celebrate both the network's ongoing collaborative success and the individual achievements of top performers within it.
Business Growth
Attendees heard that over 30% of the network celebrated their best sales year with two franchises exceeding £1m turnover in 2021. Revive! UK won silver in the customer service category of the 2021 Business Brilliance Awards, whilst managing director Terry Mullen was a finalist in the Bodyshop Excellence Awards, in addition to being named as one of the top bodyshop industry influencers by the ABP Club.
Managing director (sales and marketing) Mark Llewellyn spoke about the company's goals and growth ambitions in a challenging but exciting environment. He said: "Never underestimate the true value of teamwork and having a strong mindset. Our network has been built on shared vision and values and there is a true sense of 'family' within it. There's been some major changes in the marketplace but with those changes come some huge opportunities for Revive! underpinned by the support of our amazing head office team."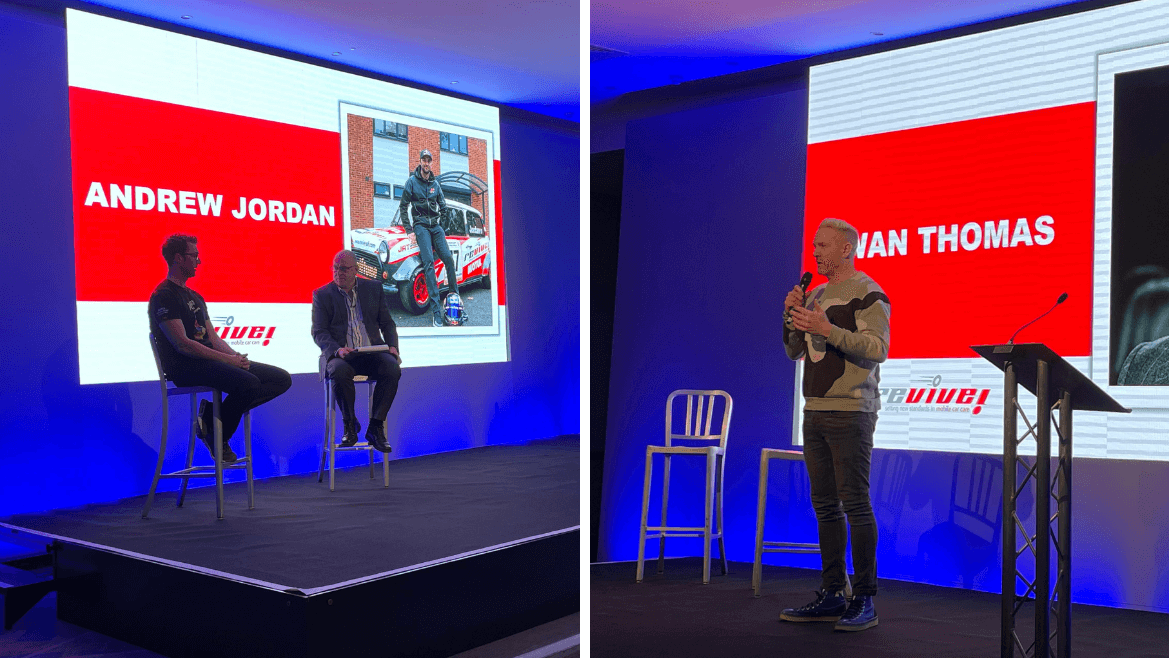 Guest Speakers
Throughout the day, head office staff spoke to franchisees about training opportunities, marketing plans and new products. Revive! sponsored racing car driver and reigning Mini Miglia champion Andrew Jordan also took part in a Q&A on his plans for the 2022 season.
Keynote speaker Olympic gold medalist Iwan Thomas gave the final presentation of the conference. In a moving and inspirational talk, Iwan spoke about the challenges he faced taking part in the gruelling Centurion 100-mile run to raise awareness for Strep B testing; a cause close to heart after his newborn son Teddy became desperately ill from the bacteria.
Evening event
In the evening, a gala dinner and awards ceremony recognised the standout Revive! business owners and their staff. Categories included Franchisee of the Year, Customer Service Award, Technician of the Year, Newcomer of the Year, Players' Player and two new social media awards recognising the Facebook and Instagram Marketers of the Year.
Each year, Revive! raises money for a charity close to our heart. This year's proceeds from the gala dinner were split between the Motor Neurone Disease Association (MNDA) and the British Red Cross Ukrainian Crisis Appeal. In total, Revive! has raised almost £7,700 so far for MNDA in memory of managing director Terry Mullen's brother who sadly lost his life to the disease.
Thank you to all our office staff, franchise owners, technicians, suppliers and guest speakers for making our 18th annual conference a huge success. We look forward to even bigger and better success at our 19th annual conference next year!