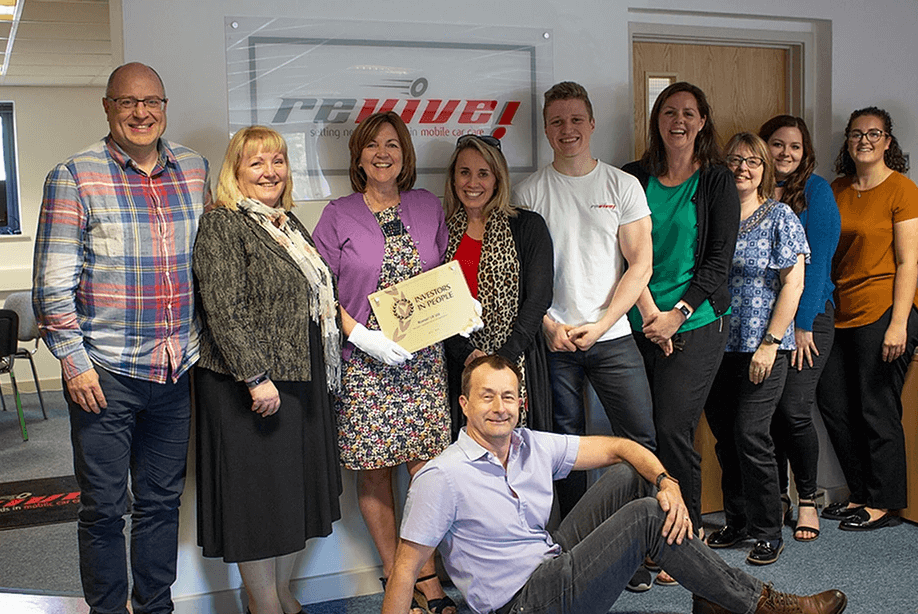 Revive! UK were first accredited as an Investor in People in 2015 and have now earned Gold status in the Investors in People (IIP) accreditation.
The accreditation follows a recent IIP re-assessment as standard to ensure all policies and procedures are still in place.
Commenting on the award, joint managing director Terry Mullen said: "We are delighted to be assessed as Gold standard. Our Revive! core values and goals are shared by head office staff and our franchisees across the UK and our training and development programme has been designed to give them the tools they need to support and grow our business. Our continuing business success is entirely due to the brilliant team we have here. For us, achieving Gold status reflects our ongoing commitment to nurturing a culture and working environment which brings out the best in each individual."
Only 16% of all companies holding IIP status achieve Gold status which puts us in the top tier nationwide.
Revive! were established in 2004 and since then we have placed great emphasis on recruiting and developing the best people for our business. Customers include car dealerships, fleet management companies, insurers and the general public and last year the company was named BFA/HSBC Franchisor of the Year in the support category.
In his report the assessor from Investors in People, Central England, Bob Morrison said: "We are delighted to award Investors in People Gold accreditation to Revive UK Ltd. This is a remarkable achievement that reflects the commitment to continuous improvement since the first accreditation."
"The assessment revealed an organisation that has continued at pace to evolve and develop a cohesive set of policies and procedures for managing and developing people including greater devolution of leadership, improved levels of engagement and embedding a clear set of values based upon the existing high-performance ethos."
We have 60 franchisees, with 181 technicians on the road, all supported by a 50-people strong Rugby based head office team.
If you are interested in running a franchise business, please get in touch with us!