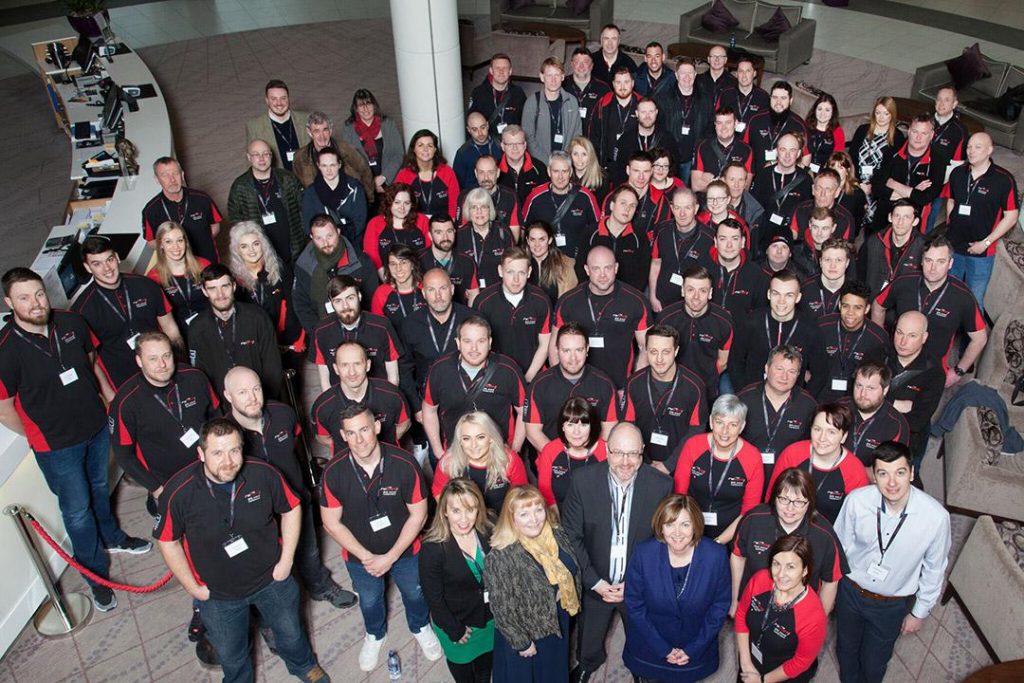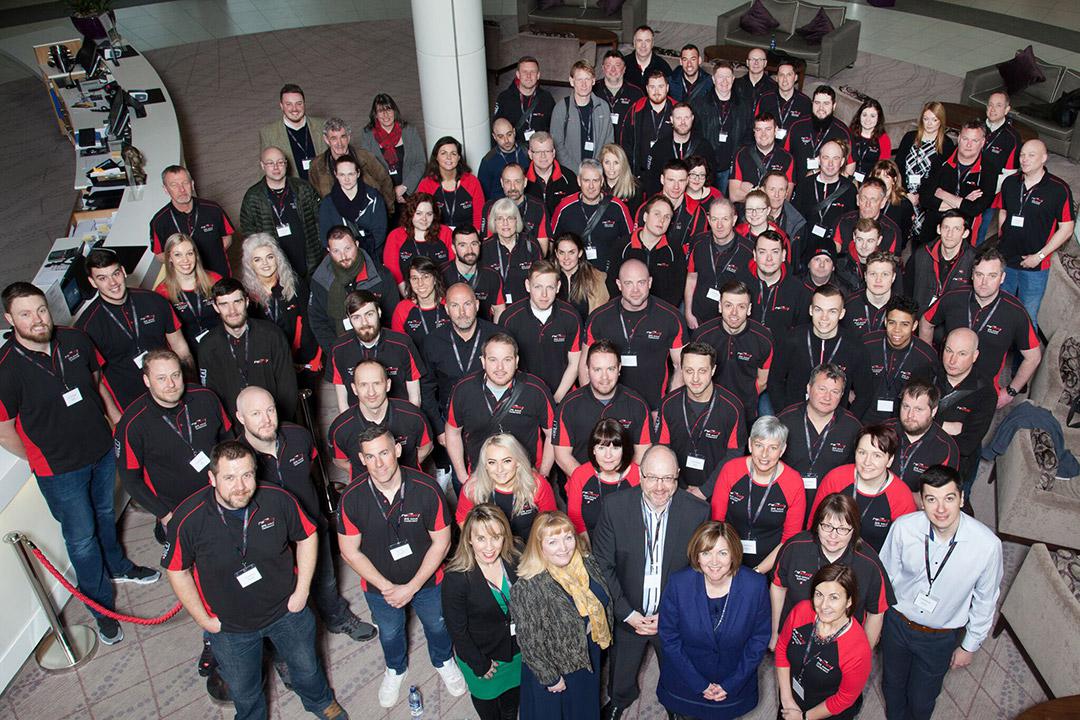 Revive!, the UK's largest network of accredited smart repairers, has had its best year ever, smashing through the company's £10m turnover target and seeing a meteoric 45% rise in national accounts work.
Delegates from all over the country battled through the snow to attend Revive!'s 14th annual conference where franchisees met to review the network's performance over the previous twelve months and hear the company's plans for 2018/19.
Held at the home of English football St George's Park in Burton, the theme of this year's conference was 'mindset for growth'. Opening the conference, Managing Director Mark Llewellyn congratulated the network on their outstanding performance during 2017.
Delegates heard that almost 70% of the franchisees had reported record months. Over 50% of the network achieved best ever annual sales including the team at Revive! East Anglia which hit its £1m goal several months early.
The conference heard that the biggest growth had come from national accounts work and fleet management companies which has nearly doubled with over 2,500 repairs being processed in October alone.
Two years ago, Revive! announced its goal to reach a turnover of £20m by 2020. Mark assured delegates that this figure was within their grasp and urged them to set their minds on further growth.
He said: "Way back in 2004 we set the target of £10m which seemed to be a huge figure and a very long way off. But in just 14 short years we have smashed through that barrier and together we can reach our new goal of £20 million by adopting a mindset of growth.
"We have invested over £1m in people, infrastructure and IT to support the network and develop an innovative training and mentoring programme to help you grow your businesses – whether that be from one van to two or nine vans to ten. Whatever stage your business is at if we all work as one big team to achieve growth, the combined effect will be amazing!"
Operations director Terry Mullen and franchise director Cathryn Hayes gave a presentation showing Revive! performance during 2017. The company now has 60 franchisees,19 company managed technicians and 161 vans on the road, all supported by a 36-people strong Rugby based head office team.
Bodyshop and repair industry pioneer Mike Monaghan was the keynote speaker. Founder of the Motor Vehicle Repair Association (MVRA), he shared his motivational success story. Revive! sponsored BTCC driver Andrew Jordan also braved the weather to give delegates a sneak preview of his team's plans for the 2018/19 season when he hopes to regain the championship title he won in 2013.
A gala dinner and awards ceremony was held in the evening where outstanding individual and team achievements were recognised. Mike Haselden form Revive! Chester won the High Performer award for the Northern region for achieving 40% growth during 2017. He was also named Revive! Franchisee of the Year 2017. Steve Thatcher from Revive!
Portsmouth won the High Performer Award for the Southern region in recognition of his 25% growth year on year. The teams at Revive! East Anglia and Northampton won Exceptional Sales awards.
The awards related to each stage of the Revive! business growth development plan, with Callum Reay from Revive! Solihull winning the award for best newcomer. Ian Gater from Revive! Bournemouth was identified as the one-van business to watch and received the 'Developer Ready' award, whilst Ben Allen won the 'Developer Gold' award for outstanding performance in the 3-4 van operation category. Revive! Guildford employee Chris Nunn won the Revive! 'Technician of the Year' award.
Prizes were donated by Revive! suppliers and conference sponsors 3M, Allianz, LJPR, Cornerstone Technology, LKQ, Rob Ward Consulting, Devilbiss and Akzo Nobel.