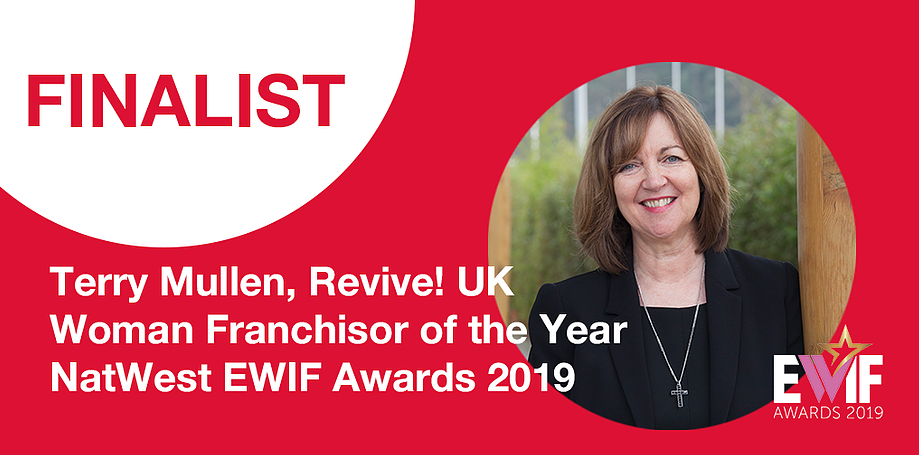 Terry Mullen, Managing Director (Finance & Operations) of Revive! UK has been announced as a finalist in the Woman Franchisor of the Year category at the prestigious NatWest EWIF Awards 2019.
EWIF – or Encouraging Women Into Franchising – is a not-for-profit organisation run entirely by volunteers, providing advice and guidance to women looking for a route into the franchise industry.
Terry is a trailblazer in the franchising industry who has spent the past 15-years helping Revive! evolve into the successful franchise that it is today and she was recently profiled by the bfa as an empowering woman in business.
The full list of finalists in the Woman Franchisor of the Year category are:
– Kristine Monaghan, Mess Around Ltd
– Angela Sterling, Lingotot
– Terry Mullen, Revive! UK
– Lucy Campbell, Right at Home
– Jo Stone & Tracy Townend, Puddle Ducks Franchising Ltd
Good luck to all the other finalists at the awards event on 1st May 2019!
For more information on the NatWest EWIF Awards, please click here.