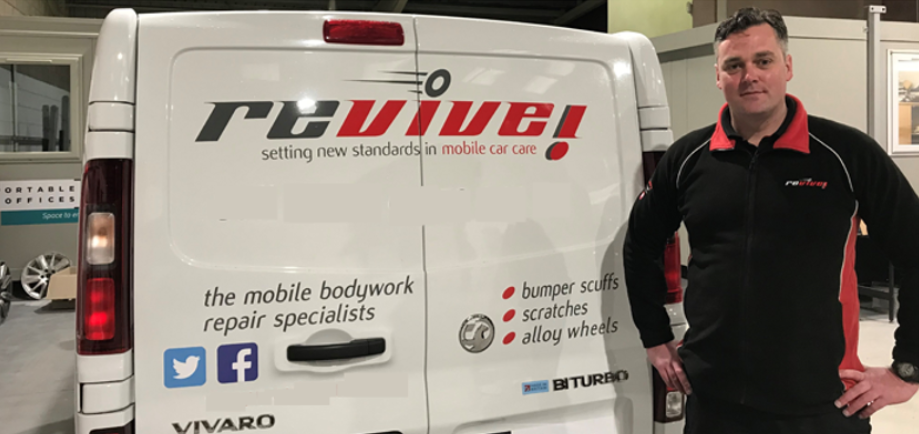 Revive! has welcomed new franchisee Ian Wetherell to the UK's largest network of accredited repairers.
Ian, 42, has set up Revive! Huddersfield and will be providing Revive!'s mobile smart repair service across the West Yorkshire area. He was previously European Technical Manager for Sherwin Williams Paints.
Commenting on the new addition, Revive! managing director Mark Llewellyn said: "As the demand for our service continues to grow we are looking to recruit more outstanding people to become Revive! franchisees and Ian fits the bill perfectly. Our selection procedure is rigorous as we want individuals with drive and ambition, who can not only do the job but want to build a business.
"Ian brings with him considerable paint industry experience and a high level of technical skill. We wish him every success in running Revive! Huddersfield and welcome him to our network."
Revive! Auto Innovations is a full member of the British Franchise Association and leads the way in smart repair, with the UK's largest network of accredited repairers. We are looking for business-orientated people to join our existing team of franchisees running highly profitable multi-van businesses operating in the minor vehicle repair sector.
Revive! franchise owners provide services on a mobile basis which allows them to keep overheads low, whilst offering a convenient service to customers, who include car dealerships, fleet and lease companies, insurance companies as well as the general public.