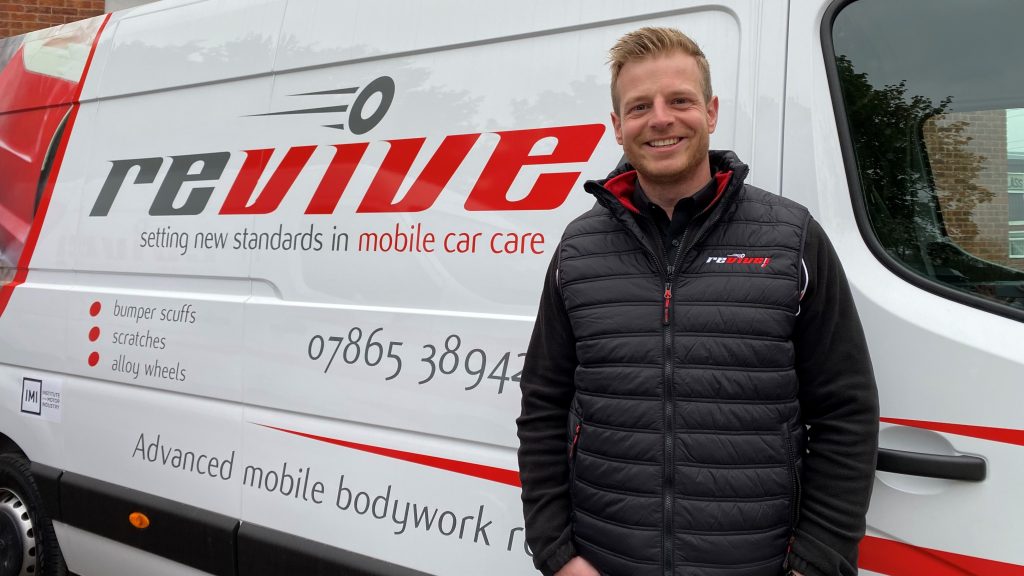 Motorists' heads in Belfast are being turned by Mark Pronger's Revive! branded Mitsubishi pick-up truck.
For Mark getting the truck is part of his new life – in control of his own destiny and looking forward to building a business to be proud of.
A mechanical engineer by trade, 33-year-old Mark worked all over the world before returning to his home city. He'd become tired of working hard just so that others could reap the rewards and decided the time was right to look at ways to set up his own business, whilst staying in an industry he loved.
"I've always considered myself to have a good work ethic and take great pride in being really good at what I do, but it dawned on me that my employers were getting the benefits of all my hard work instead of me.
During his research he came across the concept of franchising and the more he read about the business model the more he liked the sound of it. "I knew I wanted to make the leap to running my own business but wanted support. Franchising seemed the ideal way forward."
Knowing he wanted to stay in the motor trade industry, he began narrowing down the search. The Revive! opportunity caught his eye and he spent two months finding out everything he could about the brand.
Next came market research in the Belfast area to establish the likely demand for SMART repair.
Said Mark: "The Revive! brand isn't known in Northern Ireland yet and it became clear that such a high-quality mobile service would be very well received."
With the application process complete, Mark booked his flights in March 2020 and was all set to travel to Rugby to progress to the next stage – but then COVID struck, and everything had to be put on hold.
"By August it was full speed ahead again and I was optimistically aiming for a 1 January start – a new year – new me!
But I didn't realise just how much would be entailed with recruiting technicians and looking back on it, I realise I was being overly ambitious."
Mark and his technicians began their training at the Revive! academy in May, where, as the owner of a management franchise, he didn't have to pick up a paint gun himself.
"It was brilliant to go there and meet everyone face to face. The training was superb and the technical aspects I needed to know were fully covered."
Training is tailored to the individual needs of each franchisee. Explained Mark: "From the outset I had some technical ability and know how, and had no problem with leading people, but what I need coaching on is business development skills. I'm impressed by the quality of support I'm receiving from Revive! and have already learned a lot."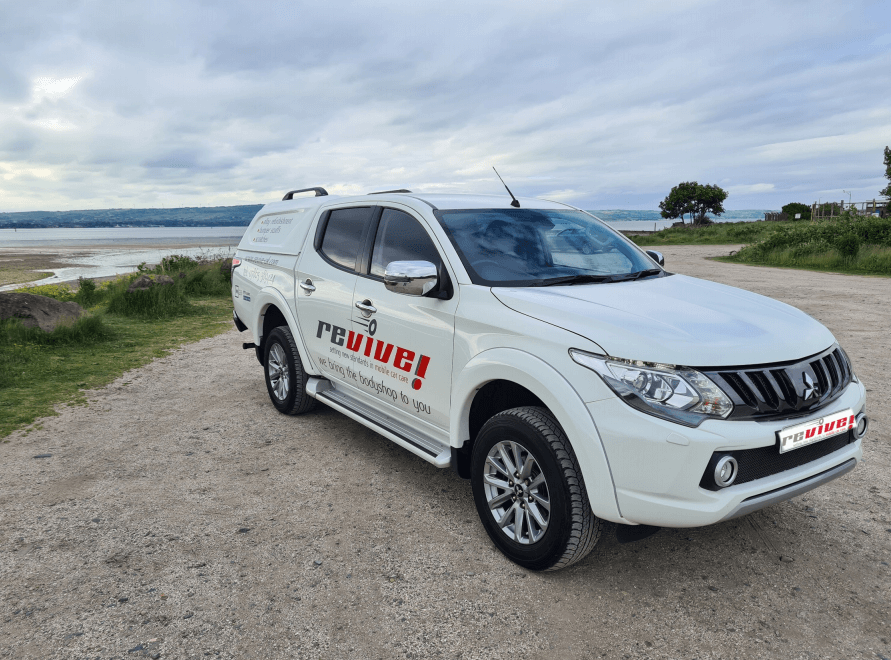 Now back in Belfast with two vans on the road and his eye-catching marketing truck, Mark is steadily building awareness of the Revive! brand and developing his business management skills with the help of Revive!'s business development team. "We are in touch every couple of days. It's great to know that I don't have to bear the challenge of running my own business all on my own – there's people out there I can lean on".
Looking to the future, Mark plans to be running a ten-van business within five years.
"My own experience working for other people has convinced me that to build a successful business I have to put my technicians first – as without them I won't have a business.
"My motivation is to build something I can be proud of and have something to pass on in 20 or 25 years to my children hopefully."