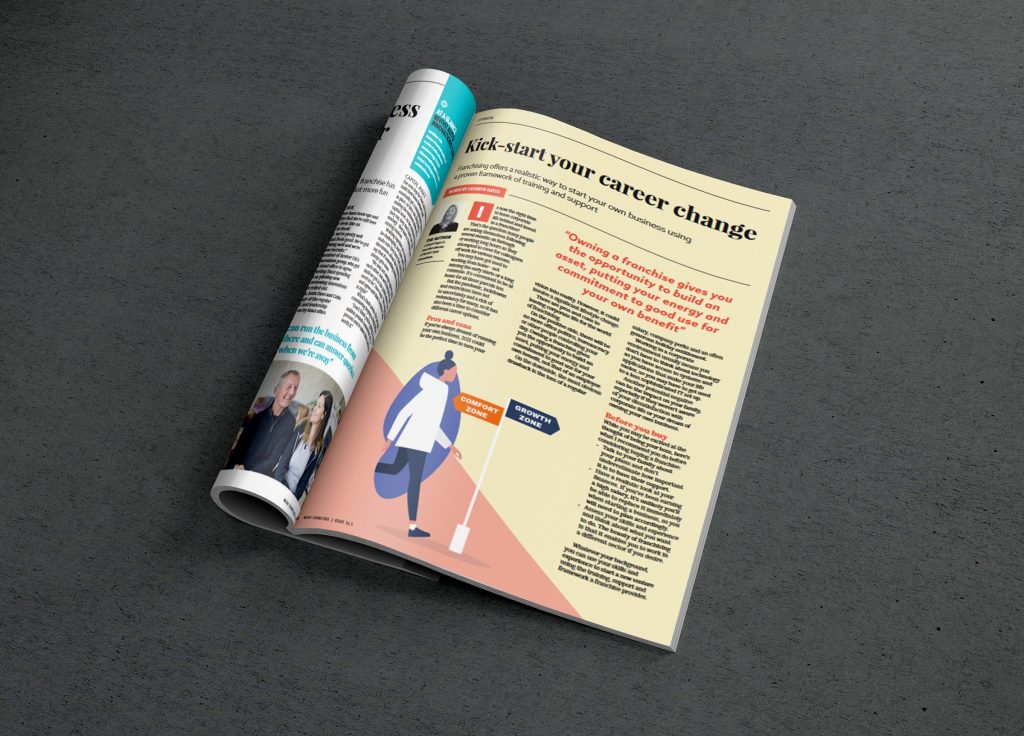 That's the question many people are asking themselves, after a few months on furlough, or working all hours as colleagues are off for various reasons.
You may have become pleasantly used to working from home, not missing the early starts, or a long commute. Quite handy to be at home for all those parcels too. But the pandemic, lockdowns and restrictions have led to uncertainty and risk of redundancy for many, so it has also been a time to look at different options.
If you have always nurtured a dream of running your own business, of stepping out of the rat-race, then this could be the time to start a new chapter. However, this switch could involve a complete change of lifestyle so you need to think about what you want and how you can give yourself the best chance of success.
There are pros and cons to leaving corporate life for the challenging world of running your own franchise. On the positive side, you will be able to step off the treadmill of office politics, bureaucracy, other people controlling your day. Owning a franchise will give you the opportunity to build an asset, putting your energy and commitment to good use for your own benefit, not that of your employer. You will have great transferable skills from your years in a corporate environment and can use those skills and your experience to make a success of a new business venture, scaling it up with your 'big business' knowledge.
On the downside, the most obvious drawback is of course, the loss of your corporate annual salary, company perks and often generous holiday entitlement. Working in a corporate environment usually means that you don't to think about IT, you have access to systems and applications that make your life easier, but you may have to get used to a less sophisticated IT environment. Another potential negative can be the impact on your family, especially if they weren't aware of your dissatisfaction with corporate life or your dream of owning your own business.
Some key things to think about before you look at buying a franchise:
Talk to your family about your plans so you can get their support. Don't underestimate how important it is to have that support close to home when you are starting your new business.
Have a realistic look at your finances at an early stage. If you have been earning a high salary, it is unlikely that you will be able to replace it immediately when starting a business so you will need to plan accordingly.
Assess your skills and experience and think about what you want to do. With a franchise, you can go into a totally different industry, as training will be provided and this is what enables people to change their lives completely when they buy a franchise.
Whatever your background in the corporate world, you can use your skills and experience to start a new venture with the training, support and framework a franchise provides.
This article was written by Cathryn Hayes, Franchise Director at Revive! UK and originally appeared in her column in What Franchise magazine.