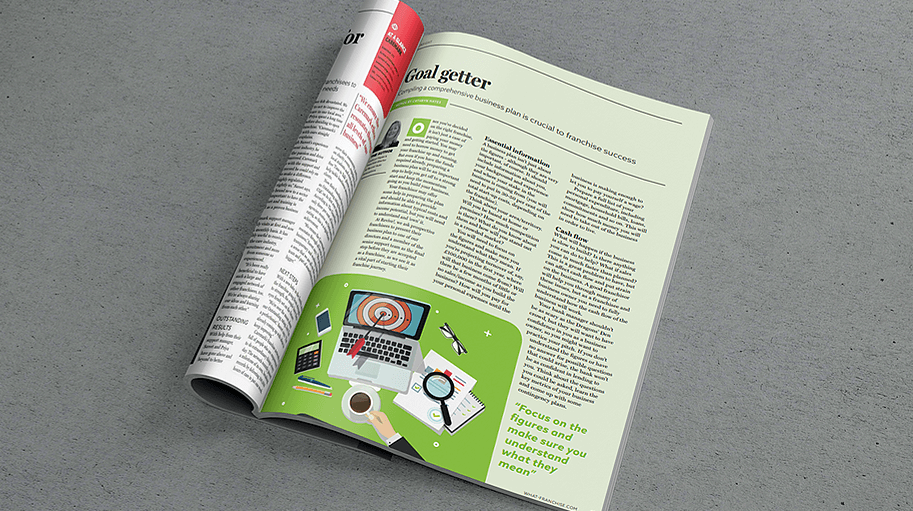 Once you have decided on the right franchise for you, it isn't just a case of paying your money and getting started.
You may need to borrow money to get your franchise up and running but even if you have the funds required already, preparing a business plan will be an important step to help you get off to a strong start and keep the momentum going as you build your business.
Your franchisor may well give some help in preparing the plan and should be able to provide information about typical costs and income potential but you will need to understand and 'own' the plan.
At Revive!, we ask prospective franchisees to present their business plan to one of our directors and a member of the senior support team as the final step before they are accepted as a franchisee, as we see it as a vital part of starting their franchise journey.
A business plan isn't just about the figures (although they are very important of course!) The plan should include information about you, your background and experience, where your stake in the business is coming from – you will need to put in 30-50% of the total start-up costs depending on the franchise. Think about your area/territory, will you be based at home or from premises? How much competition is there, what do you know about them and how will you stand out in a crowded market?
You will need to focus on the figures and make sure that you understand what they mean. If you are projecting turnover of, say, £100,000 in the first year, where will that business come from? Will there be a few months of little or no sales/income as you build up the business? How will you pay for your personal expenses until the business is making enough to let you to pay yourself a wage? Prepare a full list of your personal expenditure: mortgage, household bills, loans, commitments and so on.
This will show how much money you will need to take out of the business in order to live. What will happen if the business is slow to build, are there things you can do to help? What if sales come in much faster than planned? A great problem to have, but this can affect cashflow and put strain on the business. A good franchisor will help you through many of these issues but as a franchisee and business owner, you need to fully understand how the cash flow of the business will work.
Your bank manager shouldn't be as scary as the Dragon's Den crowd but he or she will want to have confidence in you as a business owner, so you might want to practice your pitch. If you don't understand the figures, or have no answer for possible questions that could arise, the bank won't be as confident in lending to you. Think about the questions you could be asked, learn the key metrics of your business and come up with some contingency plans.
________________________________________________________________________
This article was written by Cathryn Hayes, Franchise Director at Revive! UK and originally appeared in her column in What Franchisemagazine.