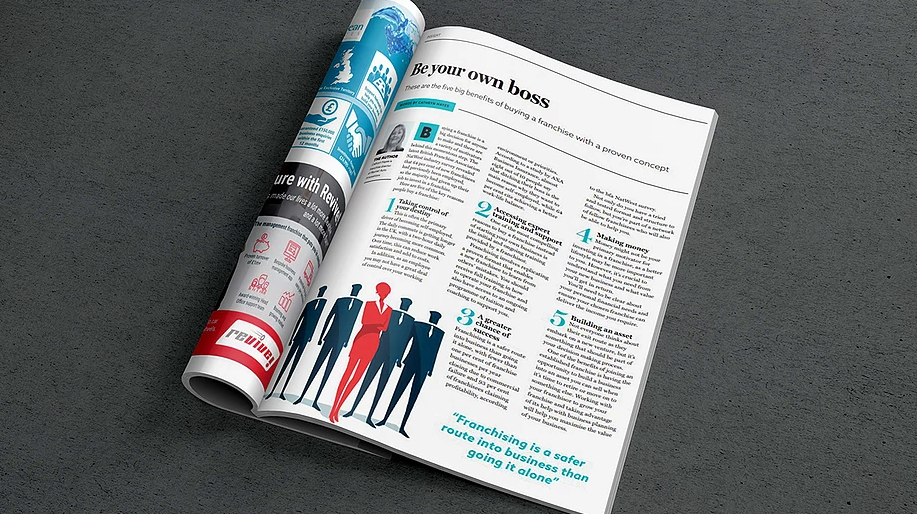 Buying a franchise is a big decision for anyone to make and there are a variety of motivators behind this momentous step. The latest bfa Natwest Survey shows that 64% of new franchisees had previously been employed so the majority had given up their job to buy a franchise.
Here are some of the key reasons people buy a franchise:
1) Taking Control of your destiny
This is often a primary driver of becoming self-employed. The daily commute is getting longer and longer in the UK, with a two-hour daily journey becoming more common. Over time, this can reduce work satisfaction and add to costs. In addition, as an employee, you may not have a great deal of control over your working environment or priorities. According to a study by AXA Business Insurance, almost eight out of ten people say that ditching the boss is the main reason why they want to go self-employed and 64% cite getting a better work-life balance.
2) Access to expert training and support
One of the strongest reasons to buy a franchise instead of starting your own business, is the initial and ongoing training provided by a good franchisor. Franchising involves replicating a proven format and that enables you as a new franchisee to learn from others' mistakes. You should receive full training in how to operate your new franchise and should also have access to an ongoing programme of tuition and coaching to support you.
3) A greater chance of success
Franchising is a safer route into business than going it alone, with fewer than 1% per year closing due to commercial failure and 93% of franchisees claiming profitability according to the bfa Natwest Survey. Not only do you have a tried and tested format and structure to follow but you are part of a network of fellow franchisees who will also be able to help you.
4) Making money
You will need to pay your bills and run your household but different people have varying financial requirements of their new franchise. Money might not be your primary motivator as a better lifestyle may be more important to you. However, the key thing is to understand what you need from your new franchised business and what value you will get in return. You will need to be clear about your personal financial needs and ensure that your chosen franchise can deliver the income you require.
5) Building an asset
Not everyone thinks about their exit route as they go into a new venture, but it is something that should be part of your decision-making process. One of the key benefits of joining an established franchise network is having the opportunity to build your new business as an asset that you can sell when it is time to retire or move on to something else. Working with your franchisor to grow your franchise and taking advantage of their help with business planning will help you to maximise the eventual value of your business.
You may have other reasons for your decision to buy a franchise and it is worth taking the time to fully consider what is most important to you, as part of taking the big step into buying a franchise.
________________________________________________________________________
This article was written by Cathryn Hayes, Franchise Director at Revive! UK and originally appeared in her column in What Franchise magazine.