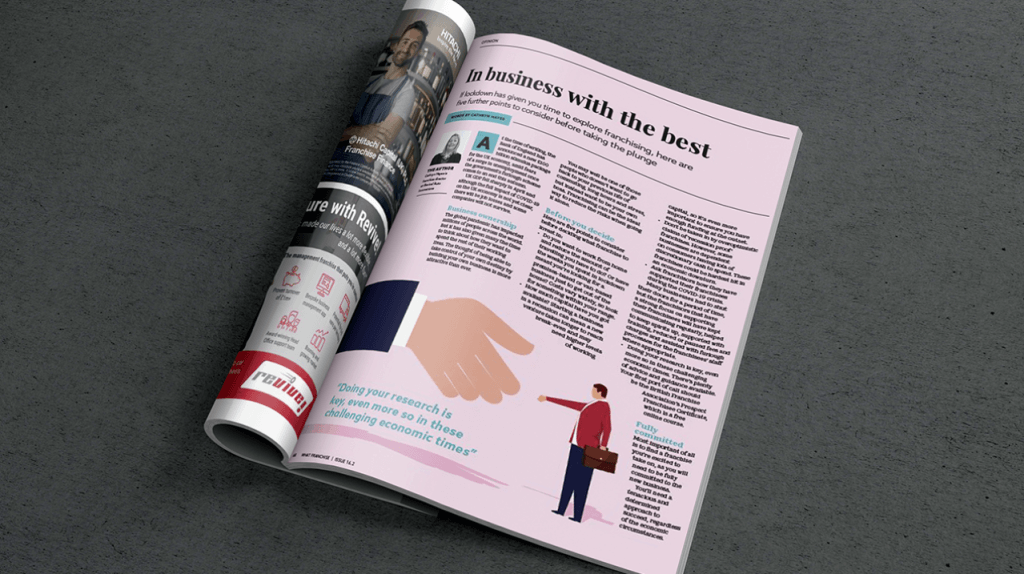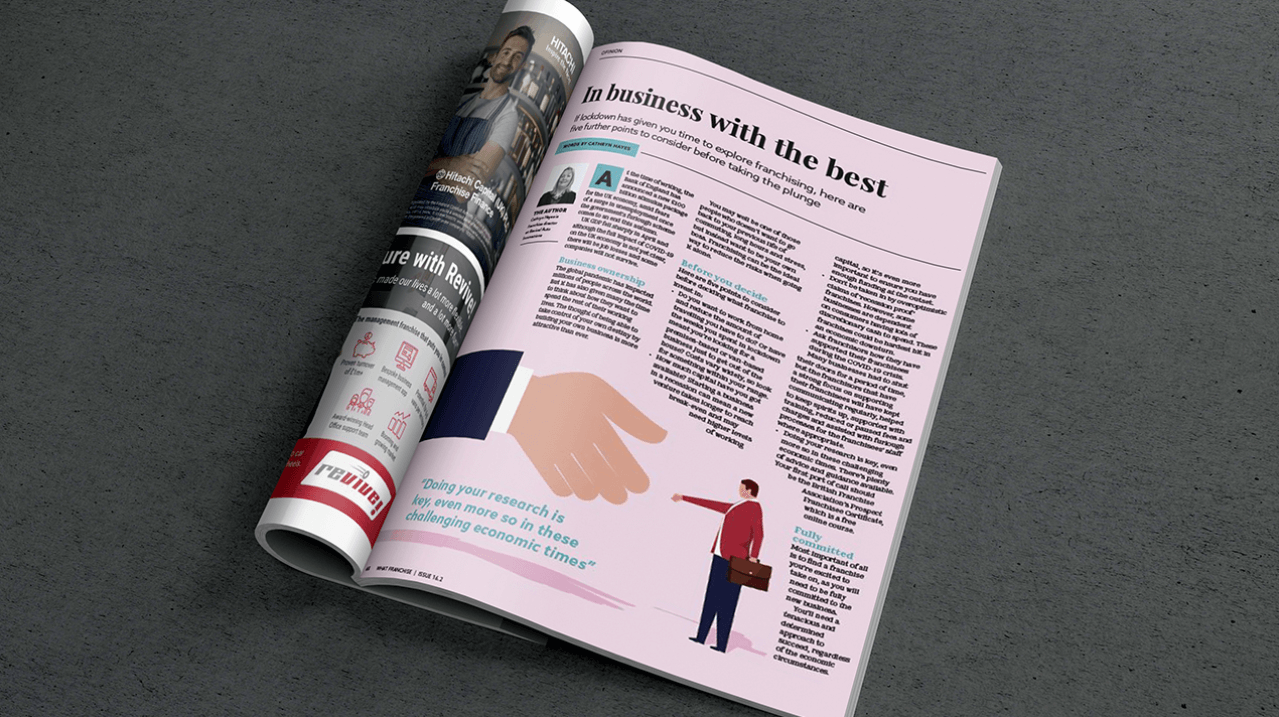 At the time of writing, the Bank of England has announced a new £100bn stimulus package for the UK economy, amid fears of a surge in unemployment once the government's furlough scheme comes to an end this Autumn. UK GDP fell sharply in April as businesses were closed and although the full impact of Covid-19 on the UK economy is not yet clear, there will be job losses and some companies will not survive.
The global pandemic has impacted millions of people across the world. But it has also had the effect of giving many people the time to really think about how they want to spend the rest of their working life. The thought of being able to take control of your own destiny and putting your commitment into building your own business is more attractive than ever.
You may well be one of those people who do not want to go back to your previous life of commuting, long hours and stress but instead, want to take control of your future with your own business. Franchising can be the ideal way to reduce the risks in going it alone.
5 points to help you make the right decision:
· Do you want to work from home and reduce the amount of travelling you have to do? Or have the weeks you spent in lockdown meant that you are looking for a premises-based or van-based business, just to get out of the house? Costs vary widely so look for something within your range.
· How much capital have you got available? Starting a business in a recession can mean that a new venture takes longer to reach breakeven and may need higher levels of working capital, so it is even more important to ensure that you have enough funding at the outset.
· Don't be taken in by over-optimistic claims of 'recession-proof' franchises, every business will feel an impact. However, some businesses are very dependent on consumers having lots of discretionary cash to spend or could be viewed as luxury spend and these franchises could well be more affected.
· Ask franchisors how they have supported their franchisees throughout the Covid-19 crisis. Many businesses had to shut their doors for a period, but the franchisors who have a strong focus on support for their franchisees will have kept regular communications in place, helped to keep spirits up, supported with training, reduced or paused fees and charges and assisted with furlough processes for the franchisees' staff where appropriate.
· Doing your research is key, even more so in these challenging economic times. There is lots of advice and guidance available and your first port of call should be to look at the British Franchise Association's free online course, the Prospect Franchisee Certificate. (https://www.thebfa.org/free-online-training/)
Most important of all, is to find a franchise that you are excited to take on, a business you are enthusiastic about running as you will need to fully commit to the new venture. You will need a tenacious and determined approach to succeed, regardless of the economic circumstances.
________________________________________________________________________
This article was written by Cathryn Hayes, Franchise Director at Revive! UK and originally appeared in her column in What Franchise magazine.