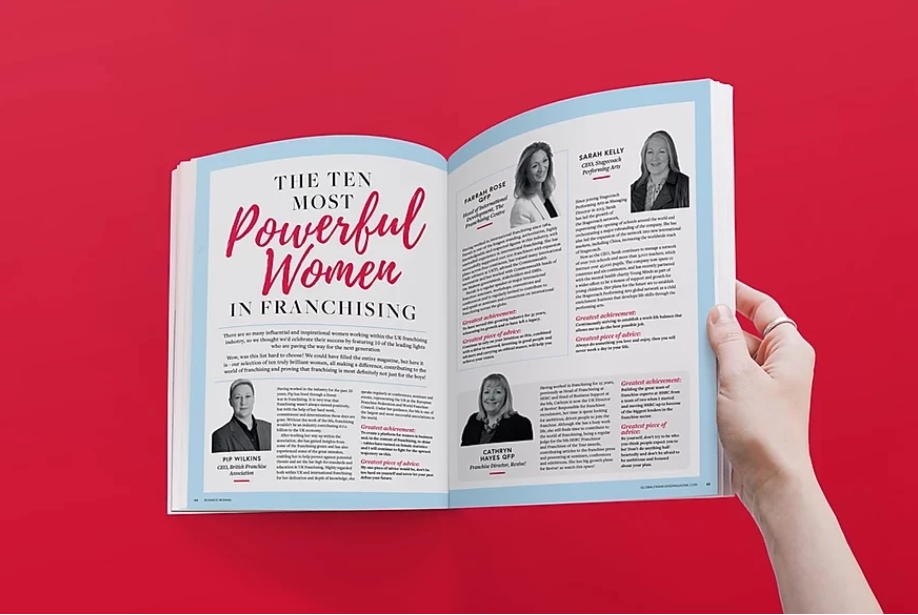 Cathryn Hayes, our Franchise Director, has been named as one of The Ten Most Powerful Women in Franchising in the debut edition of a new franchise magazine, Business Woman.
From the publishers of What Franchise, Business Woman has been created to bring franchising front and centre for women who are looking to take control of their careers. With such a diverse range of franchise opportunities available, encouraging women to invest in a franchise is important as, according to research from RBS, boosting female entrepreneurship could deliver £60 billion extra to the UK economy.
When asked, Cathryn said that there are so many women trailblazing their way in franchising that this could be a monthly feature in Business Woman. However, everyone at Revive! is proud to call Cathryn our team-mate and celebrate the recognition of her career in franchising.
Revive! were also featured in a spotlight on page 93 of the debut edition of Business Woman in an article highlighting the women in our franchisee network. Furthermore, the article demonstrates how our Managing Director, Terry Mullen, has made her mark in the automotive industry, including her recognition as part of this year's Auto Body Professional Club's 40 Women of Influence.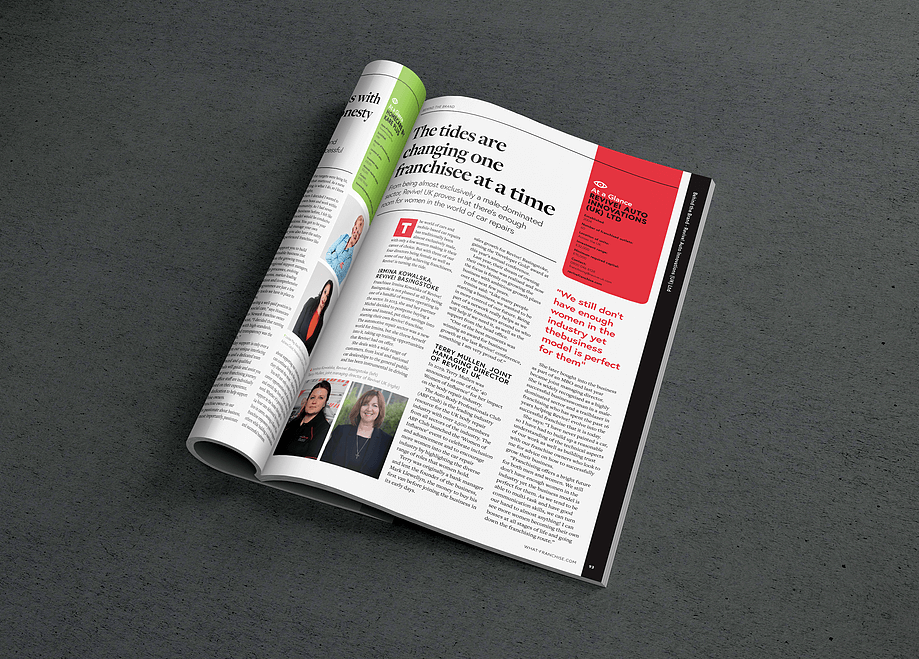 You can read the full edition of Business Woman by clicking here.