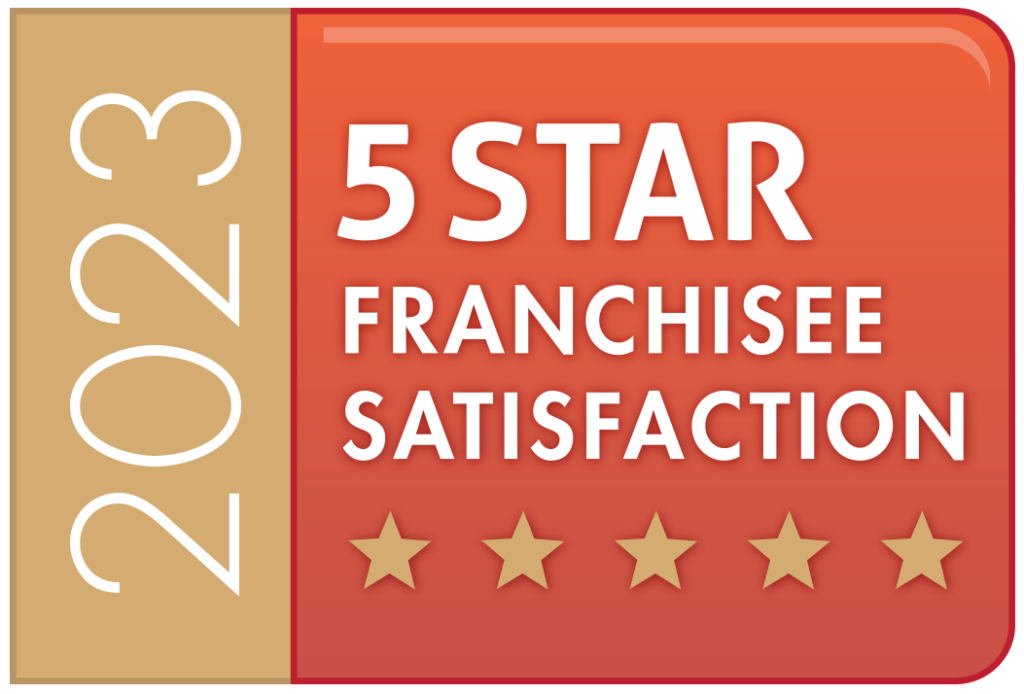 If you want to know what a franchise is really like, find out what the franchise owners say!
For the third year running, Revive! has been awarded 5 Star franchisee Satisfaction status, after outperforming the survey's benchmark figure in almost every category. This comes after winning the Best Management Franchise accolade last year.
We know that to grow and develop their businesses, franchisees need ongoing support and training, and this survey underlines the high level of satisfaction amongst our franchisees for all the top-quality services and support we provide. Our franchisees overwhelmingly agreed that they valued our support, the Revive! brand and the flexibility that running a Revive! franchise gives them.
The anonymous comments from our franchisees included:
"It is obvious that the training and support team never sit on their laurels. They are always adapting their service to meet current needs."
"The head office team are very personal and we know pretty much all by name and who to contact for which needs."
Commenting on the survey results, Revive! franchise director Cathryn Hayes said:
"We are delighted that we have achieved the WorkBuzz 5 Star Franchisee Satisfaction Award again.. It is something we take very seriously at Revive! UK as it comes directly from our franchisees' feedback and shows how we support them to build and grow their businesses locally. It demonstrates that our franchisees share our vision, brand and the strong values that underpin everything we do here at Revive! Even after over 20 years franchising, we won't be resting on our laurels, our industry is always growing and changing, and we like to stay ahead of the game."
*The FSB is provided by WorkBuzz, a leading independent franchise consultancy. It works by inviting franchisees to participate in an anonymous online survey which asks them 31 questions about their franchise ownership experience. Using a consistent methodology, the franchise is assigned an overall FSB score and the highest performing franchisors are recognised in the Best Franchise Awards. For more information please visit: www.bestfranchiseawards.co.uk/