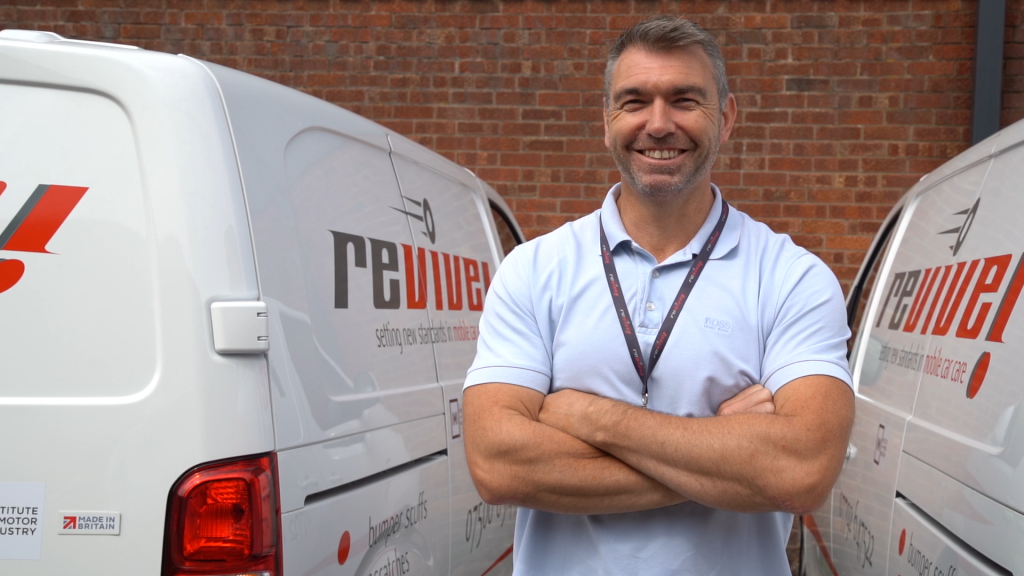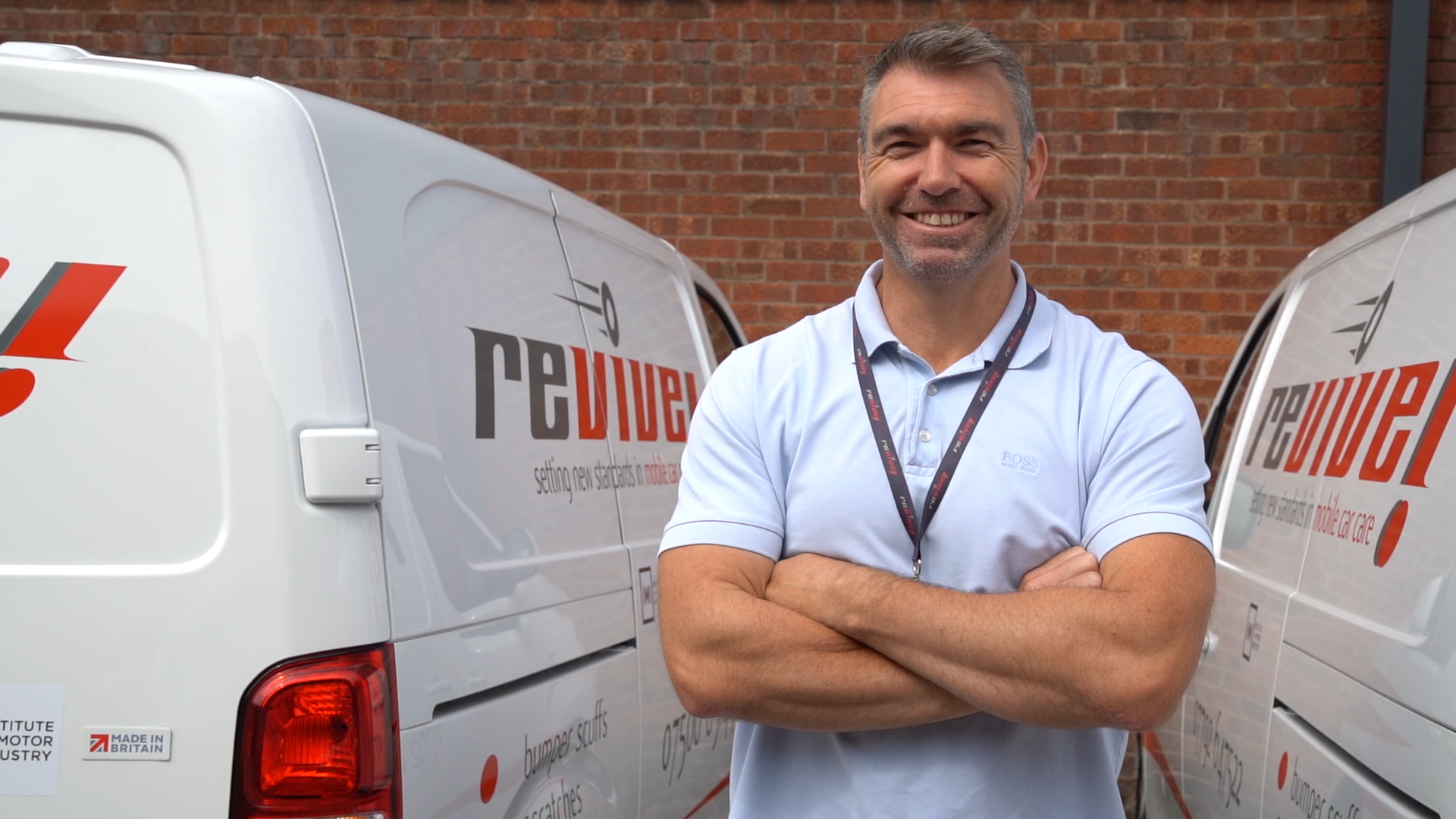 After 14 years as a close protection officer in Iraq, when the COVID pandemic set in, it was time to take stock for Graham Szymanski, the new owner of Revive! Wigan.
Isolated in a foreign country, far away from his wife and family and unable to get home, the penny 'finally dropped' for the 47-year-old ex-army sergeant.
"I had a light bulb moment. When COVID struck I was all on my own in Iraq with very little work coming in, completely isolated for six months and not knowing when or if I could get back. After years of working away I realised I was done with this life – I need to be at home for my family."
He was able to return to the UK in April 2021 after contemplating his future. What was next?
"I wanted do something where I was my own boss, work for myself and be in charge. Starting my own business seemed the way forward and franchising seemed the best way to achieve it.
"While I was waiting to come back, I started looking online and with my interest in cars, Revive! seemed the obvious choice."
Graham sent in a speculative email enquiry through the franchising website which was followed up by a more in-depth Zoom call with franchise director Cathryn Hayes to find out if the opportunity was for him.
"There was no hard sell, "commented Graham. "I realised very early in in the process that it was as much about whether I was right for Revive! as it was 'Is Revive! right for me?'.
"That really impressed me – there had to be a fit for Revive! too – it wasn't just 'give us your money'!"
In the run up to his two week's training at Revive!'s own training academy in Rugby, Graham took full advantage of the Zoom learning programme introduced by Revive! following the 'work from home' government COVID directive.
"I committed myself to learning from April onwards. I did a lot of management Zoom lessons with the Revive! team, covering everything from the differences between dealership and retail work to IT support and all the financial information I need.
"The courses were tailored to me and my individual needs, so by the time I arrived at Rugby for my face-to-face training I had a good understanding of how it all worked already.
"At Rugby I was given the opportunity to go out with the trainers to look at real jobs in progress which gave me a good idea of the physical work and how it is carried out."
So how does running his own Revive! business compare with being a close protection officer in Iraq? "It's like chalk and cheese,' laughed Graham. "I had no job security in my old life and now I am in complete control. What I get out from it will be what I put in. It's great not having to rely on anyone else for my future."
Graham's army background and his role as platoon sergeant taught him a great deal about leadership. The strength of the Revive! brand within the bodyshop industry has enabled him to recruit two top quality technicians despite a national skills shortage. "My style is about leading through inspiring people. I want to motivate my team, but also give them the freedom to carry out their work with minimal interference.
"Doing this allows me to be able to concentrate on the Revive business model which for me is to run the business ensuring that the technicians always have a full diary."
Enjoying life back at his home in Chorley with his wife and their merged family of six children ranging in ages from 24 to 12, Graham reflected on how his life has changed in just a few short months. Already he's planning to add a third van and technician to meet the increasing demand – the diary is fully booked for at least a month ahead.
"It's the best thing I have ever done. This business is what gets me up in the morning, and I'm determined to make it a great success. I'd like it to become a family business to pass on one day, handing the reins over to one of my children."